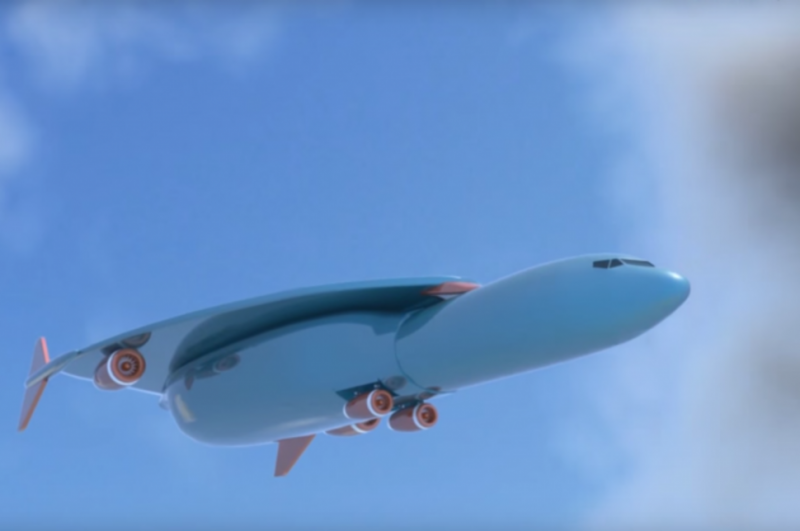 In July, 2015, the company Airbus patented the design of the aircraft "CONCORDE-2", which, according to the project, should fly at a speed of 3,435 miles per hour (about 5500 km / h). "Squeeze" from patent information: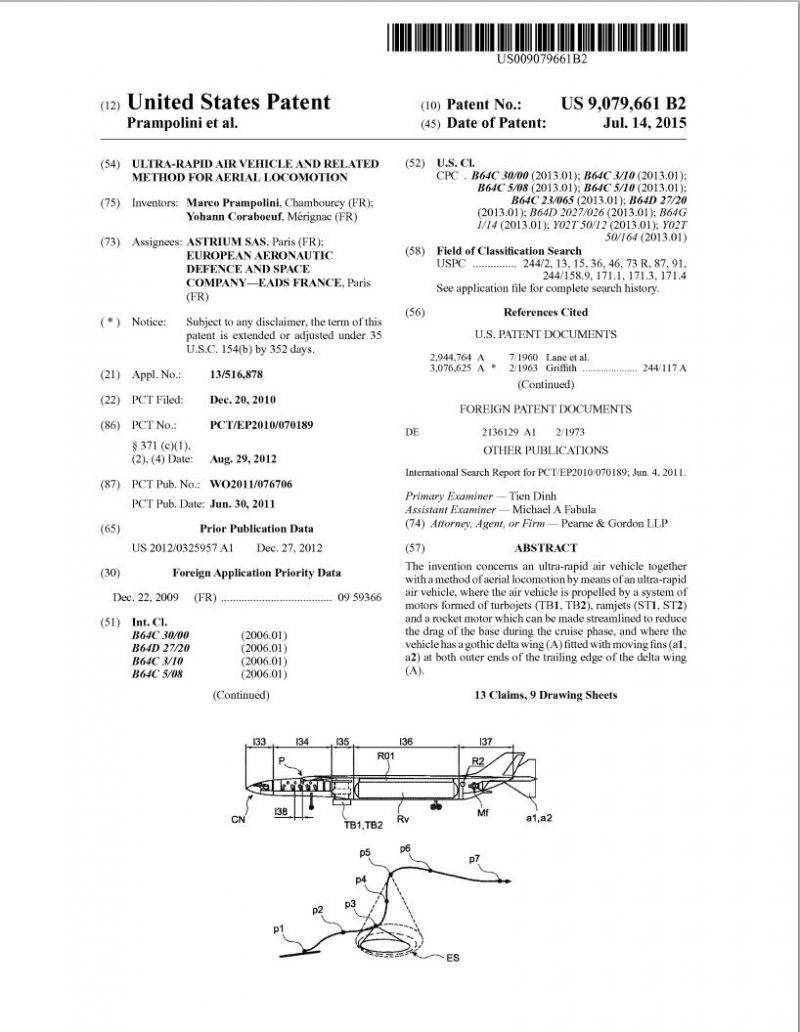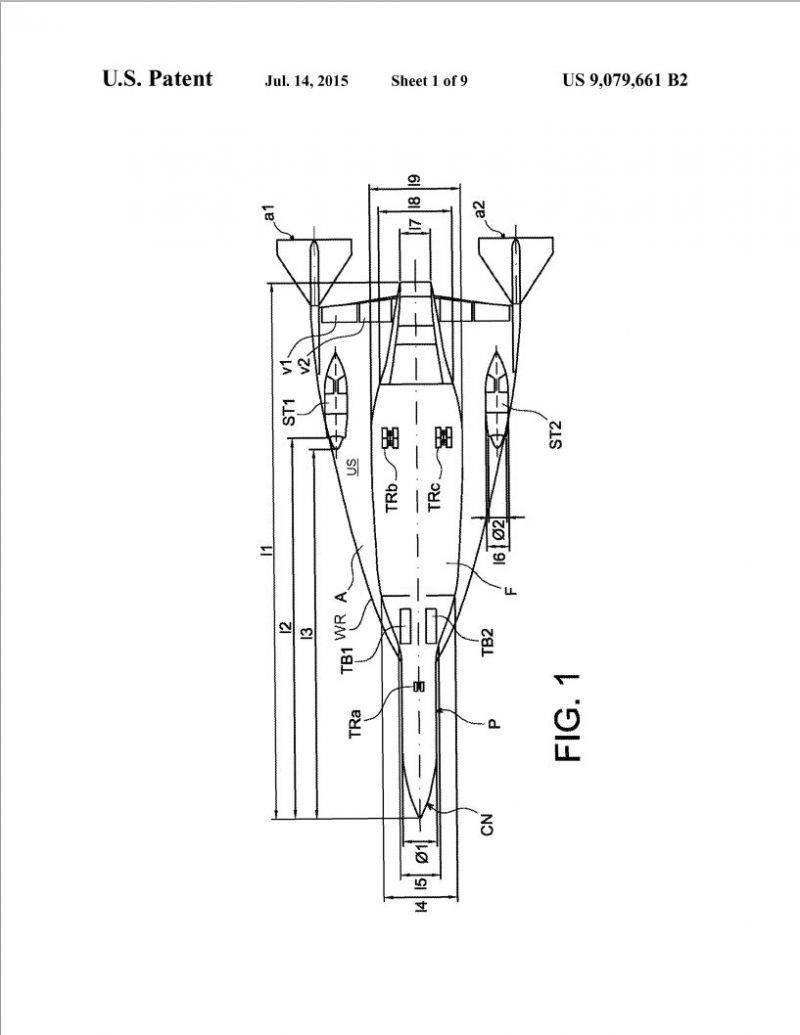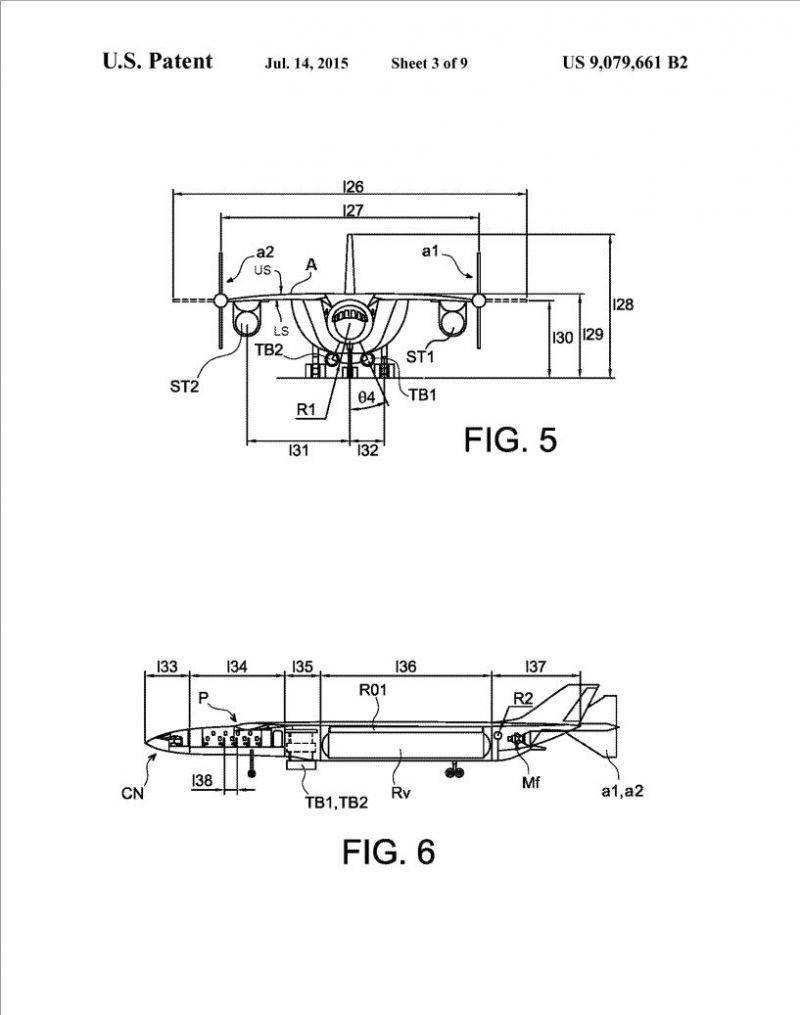 It seems to be nothing unusual: a hypersonic passenger plane, a patent (as is customary), again from Tokyo in Los Angeles for three hours of summer, from London to New York in one hour, cruising - 4,5M. Ordinary ...
Some oddities, of course, are present (response to PAK YES? New EU strategist?)
:
1. The patent owners are: EADS Astrium - a subsidiary of EADS (100% of shares), the largest manufacturer of spacecraft and EADS-EUROPEAN AERONAUTIC DEFENSE AND SPACE COMPANY - the largest European aerospace corporation
and defense industry.
Now it's all called EA Airbus Group (Airbus Airbus Defense & Space Airbus Helicopters)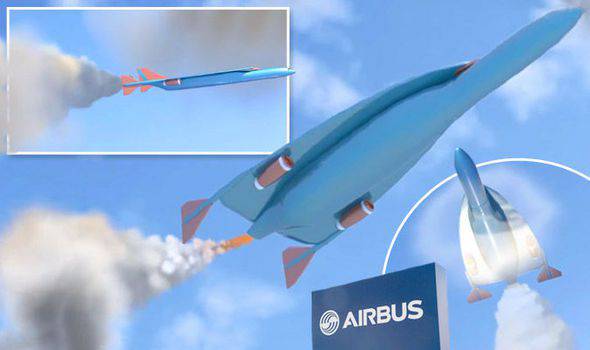 EADS is the sole shareholder (100%) of Airbus SAS, a company engaged in the manufacture of passenger, cargo and military transport aircraft. In total, the concern EA Airbus Group owns:
100% Eurocopter (helicopters).
100% EADS Astrium (satellites).
50% ATR (turboprop aircraft).
47% Dassault Aviation (fighters).
46% Eurofighter GmbH (fighters).
40% MBDA (missiles).
EADS is the second largest aerospace vehicle in the world after the Boeing concern, and again the second largest manufacturer of weapons and military equipment in Europe (after BAE Systems.)
2. The patent for some reason states that the liner from Airbus
designed mainly for military purposes.
"Airbus intends to use Concorde-2 primarily for military purposes .."
3. The patented "Concord-2" can accommodate
19 passengers only.
"... and would have a passenger limousine of 19 passengers."
Will it be enough? Or am I behind the times?
For all
history
There were two cases of commercial use of supersonic passenger aircraft:
Tu-144 (First flight 31 December 1968 of the year), 16 units produced, speed up to 2500 km / h, cruising ceiling 20000 m, range up to 5330 km, number of passengers: up to 80 (normal).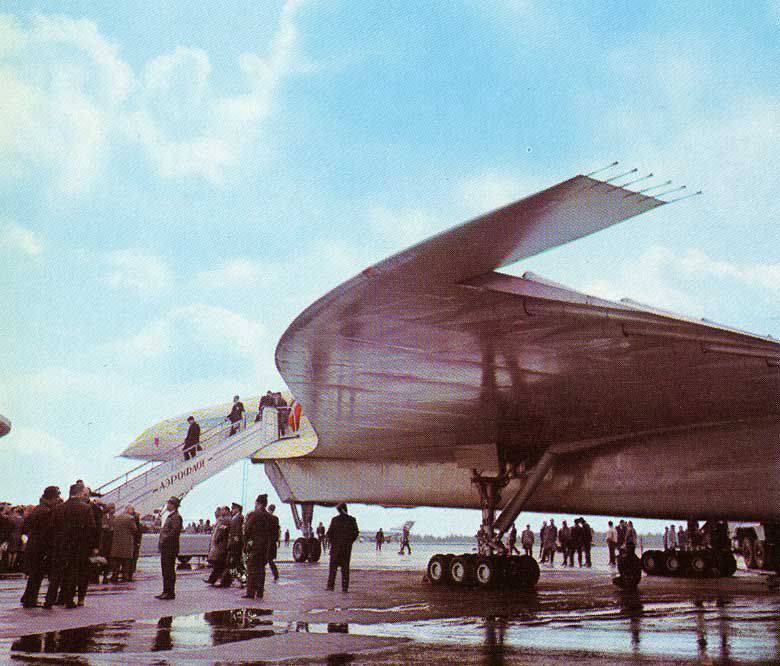 I was touched by the cost of a ticket on the route Moscow-Almaty-TOTAL 68 rubles from the nose (on a subsonic aircraft 48 rubles). Nostalgia just the same.
Tu-144LL "Moscow" (record 1999 year.)
Concorde (First flight 2 March 1969 of the year), 20 units produced, speed up to 2 300 km / h, cruising ceiling 18 300м, range to 6 470km, cost of 3,5-hour flight from London to New York did not fall below $ 1500km end -
"ALL-THAT" is four times more expensive than a ticket for a Boeing 747, which overcomes the Atlantic in seven to eight hours.
At the beginning of 1980-x operation of "Concord" began to make a profit. In 1983, at Air France, it amounted to 3,1 million dollars, in the following - already 6,3 million. Profit growth was observed in subsequent years. Thus, the British airline British Airways, starting with 1983, began to receive an average of 12-15 million dollars annually.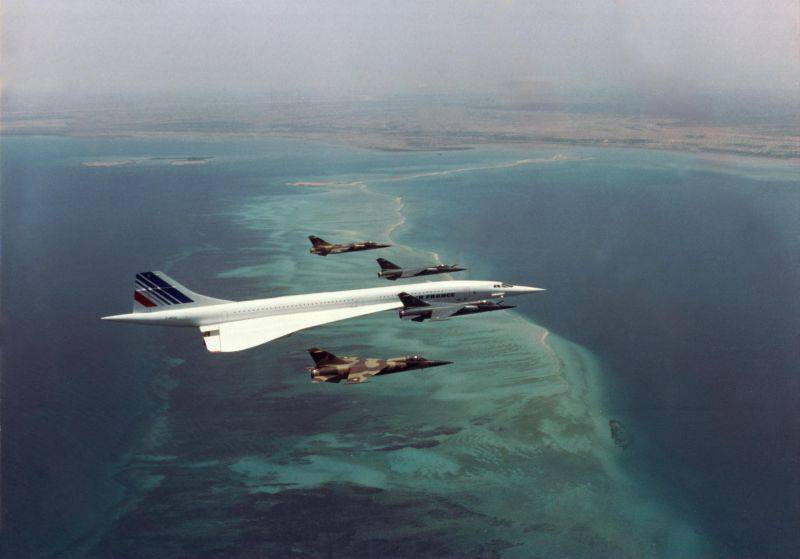 The tragic but very interesting video of -Air France Concorde flight 4590 takes off with fire: Concorde crash that killed 113
For reference (suddenly, who does not know):
6 December 2010 The American airline Continental Airlines was found guilty by a French court for the unpremeditated murder of 113 people who died in the crash of the 10 supersonic Concord passenger plane near Paris. The court ordered the American company to pay in compensation for damages and fines 1,2 million euros ($ 1,6 million).
-------------------------------------------------- ----------------------
PS "Club Concorde, a volunteer organization, wants to spend 250 million dollars ($ 47millions already seems to have accumulated) to return the original" Concorde "to production by 2019 year.
-----------------------------------------------------------------------
What is interesting in this patent?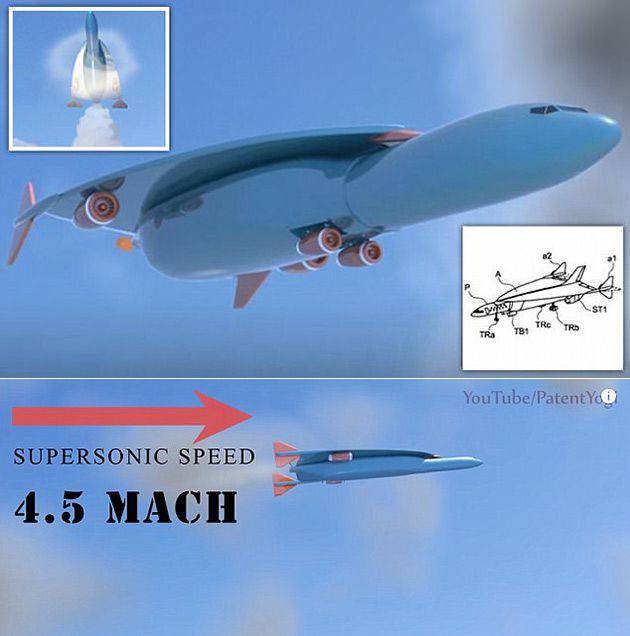 In principle, everything is literally "chewed" in this video:
Who does not understand or who is too lazy to watch until the end, I will try to explain.
CONCORDE-2 is equipped with three types of propulsion systems:
-turbine;
-reactive;
-line supersonic.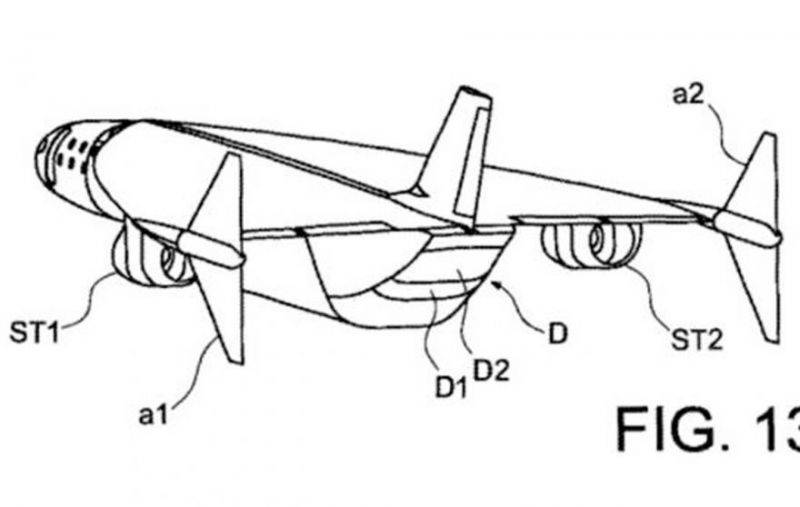 Hypersonics takes off from a conventional runway on turbofan engines, then using LRE (H2 + O2), almost vertically rises to a height of 35.000m, while overcoming the supersonic barrier and, overclocking to 4,5M, includes hypersonic uniflowers. Cruising flight, on cruising range on the same hypersonic direct flow. Landing again on the old, tested TRDD. Fuel is hydrogen, oxidizer: oxygen and outside air (for turbofan).
The specially designed shape of the wing and the fins, as well as overcoming the supersonic barrier in vertical acceleration (the propagation of a sound wave parallel to the surface of the Earth) solves the main problem of the SPS (or rather, GPS) - noise.
A dedicated air corridor at an altitude of about 30,5 kilometers, in fact, will help reduce noise and noise and will not disturb the rest of the rest of the western worker.
The SPS (Concord-1) at take-off produced over two times more noise than the Boeing-707 or DC-8. True, no one did the measurements, but this is the main formal argument against the "Concord" in the American sky on behalf of American air transport services.
They also talked about the OBS agency about the increased opacity of Olympus, which supposedly would inevitably lead to an increase in cancer of the American electorate - but this argument does not stand up to criticism even from the US State Department and its employees.
For your information:
TRP "Olympus" 593-1 had a higher noise level than the dual-circuit NK-144 installed on the Tu-144.
Ps. Details can be found in the US09079661 patent:
http://pdfpiw.uspto.gov/.piw?PageNum=0&docid=09079661&IDKey=837D3BE4AD88%0D%0A&HomeUrl=http%3A%2F%2Fpatft.uspto.gov%2Fnetacgi%2Fnph-Parser%3FSect2%3DPTO1%2526Sect2%3DHITOFF%2526p%3D1%2526u%3D%2Fnetahtml%2FPTO%2Fsearch-bool.html%2526r%3D1%2526f%3DG%2526l%3D50%2526d%3DPALL%2526S1%3D9079661.PN.%2526OS%3DPN%2F9079661%2526RS%3DPN%2F9079661
There is no transfer of all forces, and the "censorship" is unlikely to miss such a volume.
Special for EADS: We are citizens of the Russian Federation do not flatter ourselves with a "paunchy", purely civilian form of the CONCORDE-2 fuselage (seemingly for sure - this is not the Tu-160 and not the B-1B). Do not buy. Fuel H2 (hydrogen). And we know how to hydrogen, and how to store it.
Therefore, Airbus will not take us through a hypersonic passenger transcontinental airliner on the 19 passengers. We are watching. Here such bison on the "Military Review" are going to quietly push through a hypersonic strategist under the guise of GPS on 19 oligarchs heads will not work.
And finally:
SupersonicAnd come back?
Around the world, aerospace companies and organizations, including NASA, are intensively developing technology that will allow passengers (or cargo) to fly again faster than the speed of sound. Here are some of them:
Spike S-512 supersonic passenger jet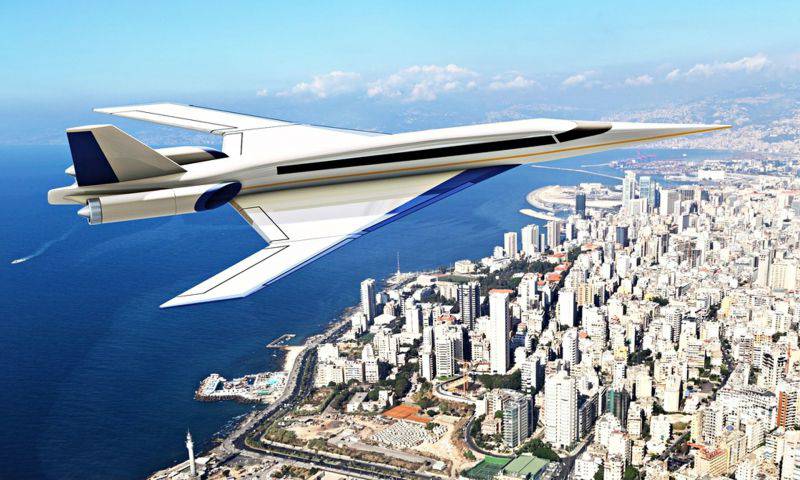 AERION AS2
LOCKHEED MARTIN'S N + 2
Skreemr: 12 000 km / h from Canadian engineer and inventor Charles Bombardier and designer Ray Mattison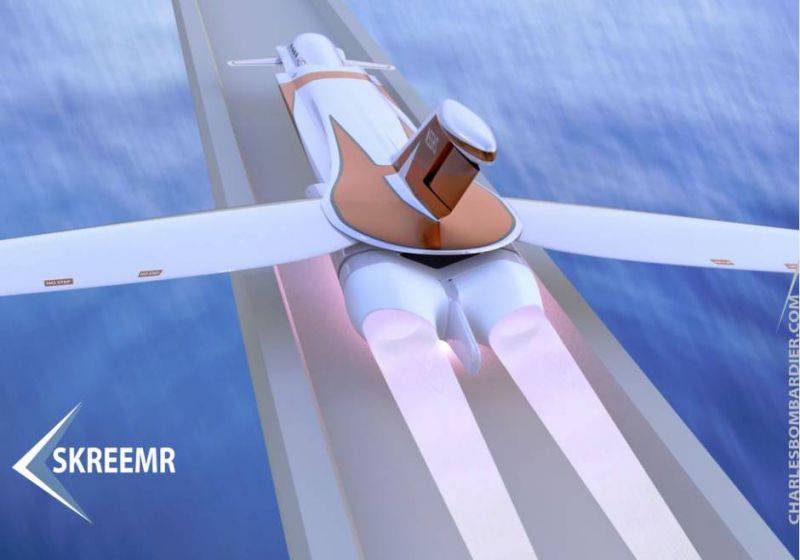 It is noteworthy that this Supersonic is launched from the Earth.
using an electromagnetic rail gun with a speed close to 5000 km / h
. Then the Skreemr should launch a liquid-oxygen rocket engine, gaining height and speed sufficient to turn on a hypersonic straight-through jet-air engine that uses the speed already reached by the aircraft to compress the incoming air. By burning incoming hydrogen and compressed oxygen, this engine can accelerate the plane to an incredible speed in 12 000 km / h.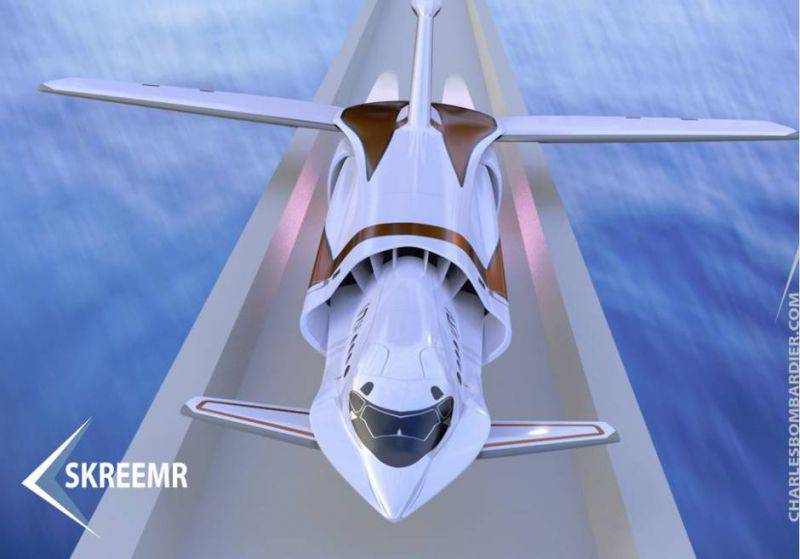 Poor 75 passengers (which it is designed for), how will they survive this launch from an electromagnetic catapult?
There is no anti-nauseous paper bag. Anti-high-altitude suit suit everyone?
The first of this new generation of supersonic (hypersonic) passenger aircraft have real chances to take off at the beginning of the 2020-s. In the meantime .... In the meantime, a consortium of European aerospace companies is designing a rescue capsule for promising hypersonic passenger aircraft.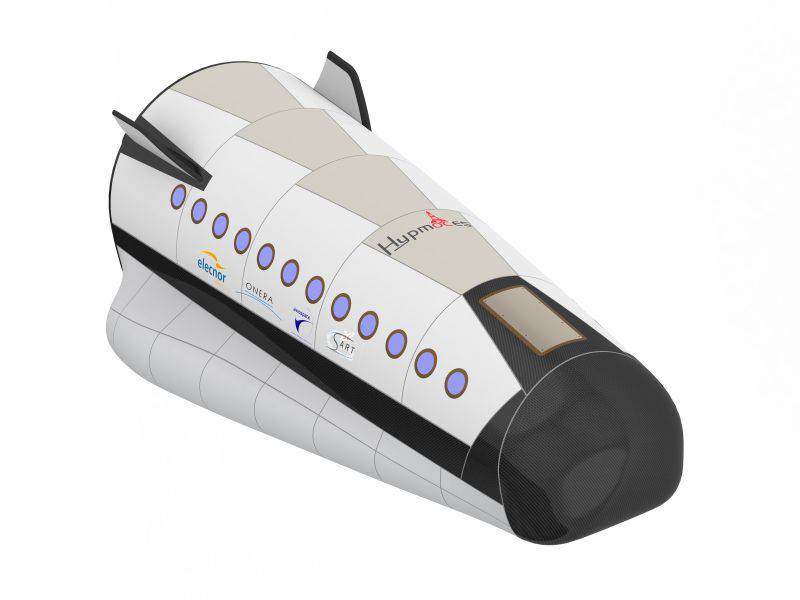 Project HYPMOCES (HYPersonic MOrphing for a Cabin Escape System)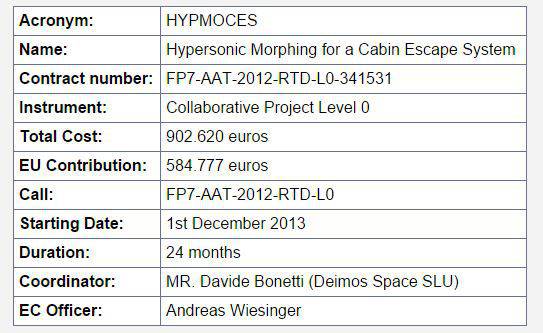 Used materials, photos and videos:
http://www.uspto.gov/
http://hypmoces.deimos-space.com/
http://www.theguardian.com/
http://www.express.co.uk/
http://www.pocket-lint.com/
http://www.bbc.com/
http://www.foxnews.com/
http://www.tupolev.ru/tu-144
http://www.youtube.com/
http://www.testpilot.ru/
https://ru.wikipedia.org