The strategic forces of India today conducted a successful test of an Agni-IV ballistic missile capable of carrying a nuclear charge
RIA News
Hindu newspaper post.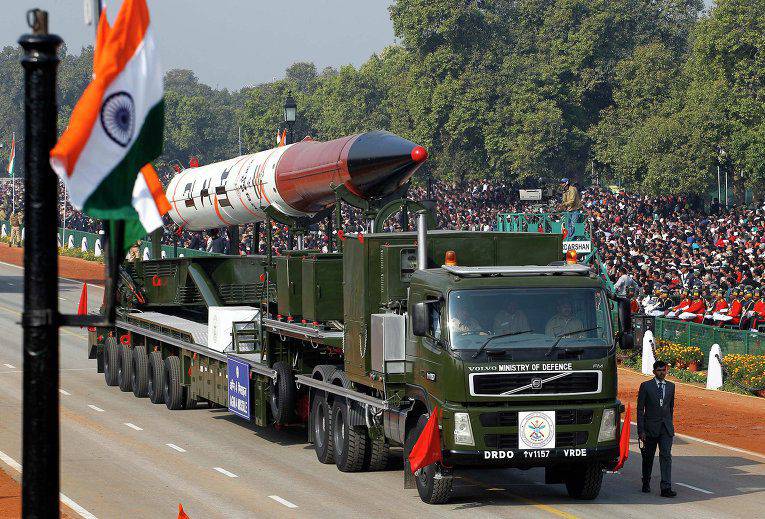 "The launch of a two-stage rocket, having a range of 4 thousand km, was carried out in 09.45 (07.15 MSK) from the test site on the island of Abdul Kalam off the coast of the eastern state of Orissa" - said in a statement.
According to the Ministry of Defense of India, "during the test, all the tasks, according to the data of observation and telemetry, are fulfilled."
"This is the fifth test of Agni-IV. The previous 2 was held on December 2014 of the year, "the newspaper notes. The weight of the rocket 17 t, length - 17 m.