Turkish police, according to official Ankara, are conducting an anti-terrorist operation in Diyarbakir. Diyarbakir is the unofficial capital of Turkish Kurdistan. The city has a curfew, and several quarters of Diyarbakır at once resemble a zone of the most real fighting. Turkish newspaper
Hürriyet
reports that barricades are lined up in the city, which prevent the advancement of police officers on armored vehicles. For clearing debris, you have to use special construction equipment.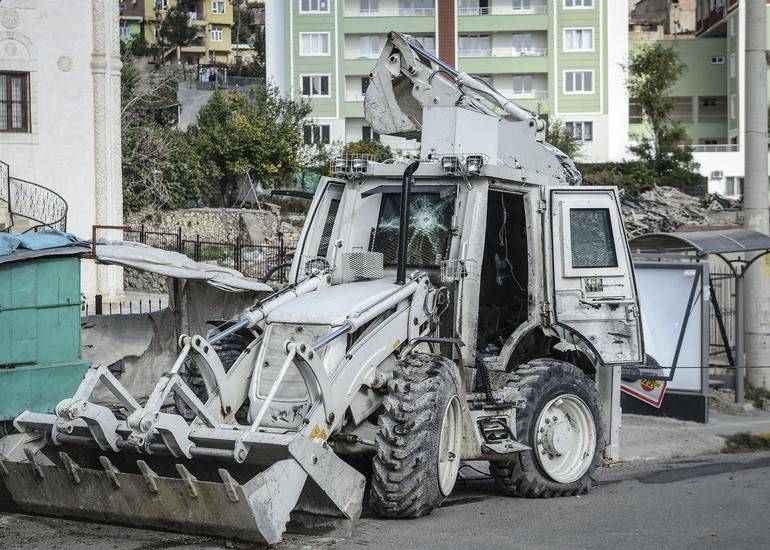 Judging by the photos, construction equipment is being shelled by Kurdish armed formations.
In addition, it is reported that representatives of the Kurdish population block the movement of the armored vehicles of the Turkish police, creating deep and relatively wide trenches on city streets, which are also used as communication routes between the houses.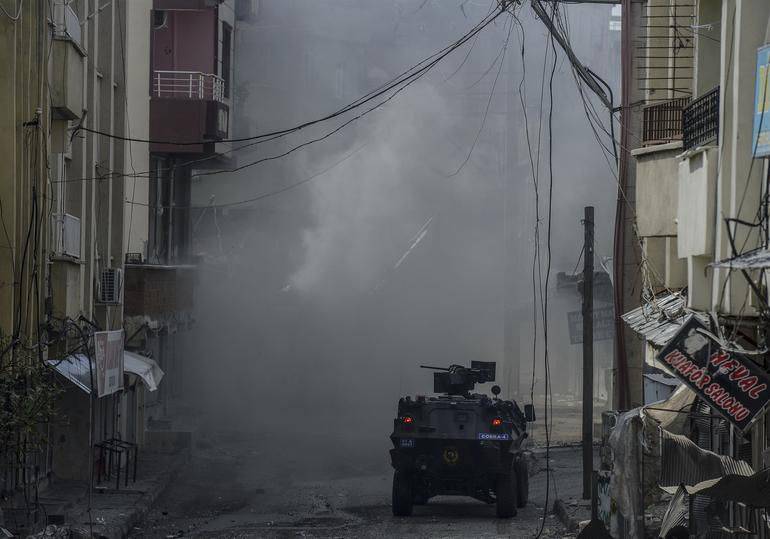 Turkish media reported the presence of the dead and wounded. A police spokesman said that the representatives of the Kurdistan Workers' Party (PKK) opened fire first, and the law enforcement officers had to respond. In the message there is information according to which two police officers were injured, one local resident was killed. According to the latest data, representatives of the PKK use improvised explosive devices and firearms
weapon
.
For reference: in the province of Diyarbakir (Turkey) is a US military airbase, from the territory of which the US Air Force planes fly into the air to conduct air strikes on the territory of Syria and Iraq. According to some information, at least 300 US troops are at the airbase. In August of this year, PKK members attacked a military base in Diyarbakir, killing one soldier, and another five were injured. Then it was reported that all the victims - the citizens of Turkey.