The joint exercises of the Latvian Armed Forces and the NATO Response Force called Arrcade Fusion 15 began today in Latvia, reports
TASS
with reference to the Minister of Defense of the country Raimonds Bergmanis.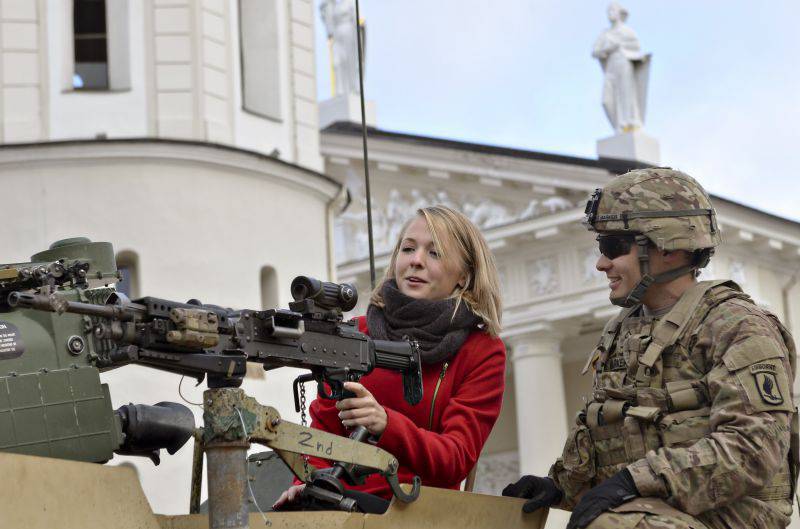 According to the minister, "during the maneuvers, the deployment of the NATO rapid reaction force will be practiced."
"Along with the military, the entire government, parliament, as well as civil defense and emergency services will participate in these exercises. As part of the maneuvers, we must determine how quickly NATO headquarters can be deployed in Latvia. We have not had such important teachings yet, "he said.
Bergmanis also said that "the headquarters of the rapid reaction forces will solve the problem of deploying NATO troops in a humanitarian crisis."
He said that "the headquarters itself will be located at the airbase in Lielvarde (Latvia), logistics and supply units will be located in Lithuania, a small part of the headquarters staff will be located in Estonia".
In total, about 1000 people are involved in the maneuvers, of which 500 are foreign military. The exercise will last until November 17.
Today, Iron Sword's large-scale maneuvers began in Lithuania. 2 thousand people from 10 countries will take part in them. According to the country's defense ministry, "units of nine members of the North Atlantic Alliance - the United Kingdom, Hungary, Germany, Canada, Latvia, Lithuania, Poland, the USA, the Czech Republic, and Georgia will be involved."
The military department noted that "the task of the exercise is to work out the interaction of the divisions of NATO partners when performing defensive and offensive operations."
The Allies brought with them all-terrain vehicles, trucks and other equipment. "The Lithuanian government approved the arrival in the country to participate in 915 maneuvers of military from foreign countries and civilians equated to them", - noted in the department. Training will last until November 20.