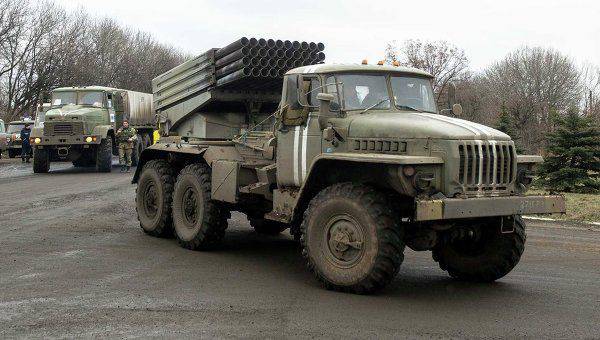 Apparently, the declared truce failed miserably. Donetsk calm is broken by the Grad multiple salvo fire systems. This time, the Ukrainian shells exploded two kilometers from the central Lenin Square, where families with children walked. Fortunately, there were no injuries. Ukrainian politicians have missed their seats, war nostalgia has prevailed, life without fighting and shelling is boring and monotonous, they constantly need victims among civilians.
Especially the killing of innocent people is necessary for Mr. Turchinov, who initiated the so-called anti-terrorist operation against the civilian population in April 2014, and there is still no end in sight, no end to this lawlessness, whose name is war.
According to unverified data, on the Ukrainian side, thousands of people became victims of the fighting 6,5. Ukrainian rulers led the country to poverty, the killing of its people. Chaos is growing at a tremendous rate, now Ukrainian defenders are taking apartments, cars from people, and this is in the order of things - the army feels great in such lawlessness.
The Ukrainian army can be equated to the fascist evil spirits, because every soldier of the Armed Forces of Ukraine knows perfectly well where the next shell, launched in the direction of Donbass, will lie. When 7 was shelled in November, families who enjoyed a lull and walked in the city center could suffer. Let me remind you that since September, a cease-fire regime has been operating in the territory of Donbass, but this does not stop the Ukrainian side, the shelling of cities has not stopped.