In the British General Staff, they criticized either themselves, or some mysterious forces that prevented the British military from fully participating in the "desired" operations. Thus, the Chief of the General Staff of the British Armed Forces, Nicholas Hutton, announced that "the state brings its allies to the antiterrorist coalition." Nicholas Hutton quoted SkyNews (translation
RIA News
):
In a way, yes, we are failing our allies without being a full-fledged player. But my attitude to this is more fundamental and simple at the same time: this is how you approach the border and stop there. You can describe it even simpler: it's as if you are asked to win a football match, but you cannot cross the center of the field.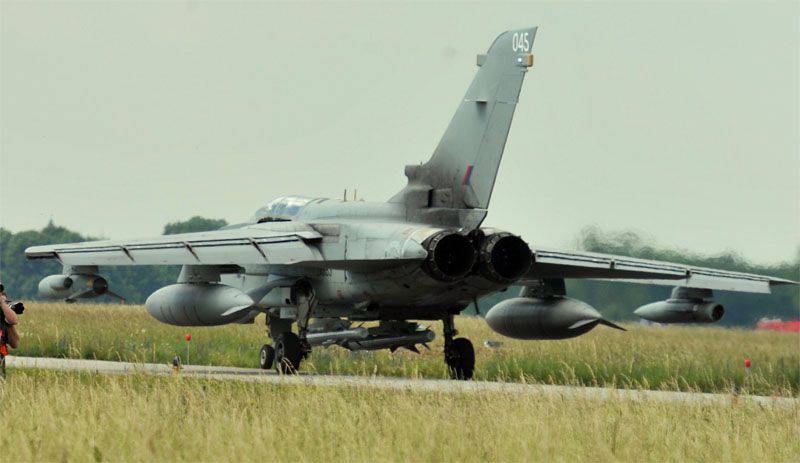 As it turns out, Hatton is worried that the British
aviation
does not participate in the bombing of the positions of terrorists of the so-called "Islamic state" in Syria. The British Air Force is bombing the territory of Iraq, but Syria has not yet crossed the air borders of Syria. At the same time, Hatton claims that the British Air Force "denied a proportional role there (in Syria)." The chief of the British General Staff does not explain who exactly refused Hatton and Her Majesty's Air Force to bomb Syria.
It should be noted that British Prime Minister Cameron is also in favor of striking the territory of Syria within the framework of the so-called American coalition, however, in his own words, first we need to achieve "full support of the parliament" for launching ISIS positions in Syria. Apparently, the British parliament does not support the idea of ​​bombing ISIS, as it does not support the initiative of Russia "you do not want to bomb yourself - share the coordinates of the militants" ...