Far Eastern Combined Arms School (PALES) received a modern 3D simulator for rifle
weapons
transmits
RIA News
Post BBO.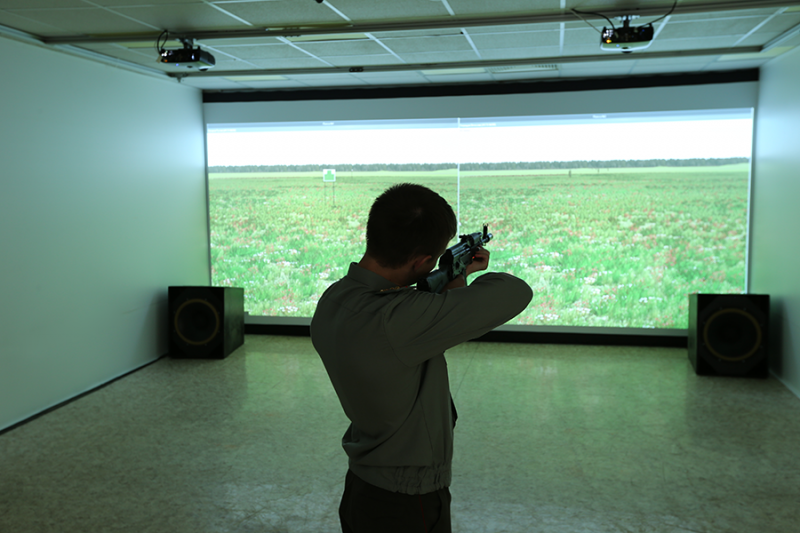 "Training electronic 3D simulator for small arms and melee weapons" Vega-SV "entered the PALA to train students. It is planned to use it for training at the stage of obtaining initial skills in handling small arms, "the release says.
According to the press service, the "Vega-SV simulator" was created on the basis of domestic electronic technologies and creates a complete imitation of real shooting from small arms, it allows you to simulate combat operations using computer graphics, computational geometry and artificial intelligence. "
It is reported that "the cadets of the child's training department have already started training on the simulator, they can use it individually or as part of a unit, you can work on individual or six-lane virtual rifle lanes and get real-time shooting results." The shooter also "can go into 3D mode and perform the exercise in a single virtual battlefield."
"A distinctive feature of the simulator is the use of unique simulators of small arms, which fully comply with the weight and size characteristics of real samples and on 70% create a recoil effect when fired," the press service clarified.