In his next address to the Ukrainians, the Prime Minister of "Independent" Square, Arseniy Yatsenyuk, whose rating is at the level of statistical error, announced the "gas peremog" of Ukraine. According to Yatsenyuk, there are no longer any "gas oligarchs" in Ukraine, as there is no dependence on Russian gas supplies.
Yatsenyuk in the course of addressing the Ukrainians (translation
RIA News
):
We got rid of gas oligarchs and complete dependence on the Russian Federation in gas supplies.
Last week, the head of the Ministry of Energy and Energy of Ukraine, Volodymyr Demchyshyn, forcing the Ukrainian people to reflect on the adequacy of Yatsenyuk's statements about independence from Russian gas, announced the following:
We have purchased almost a billion cubic meters of gas for this heating season more than last year - in case of force majeure in terms of gas supplies from the Russian Federation.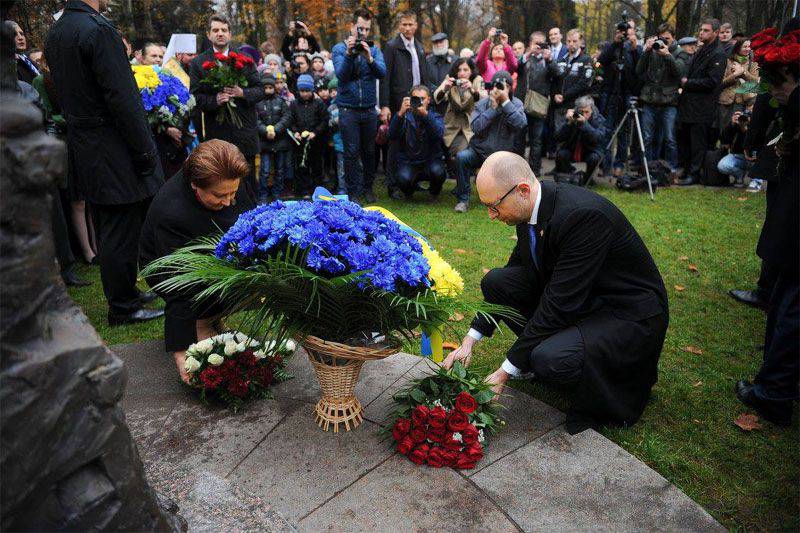 About where the "gas oligarchs" disappeared from the territory of Ukraine, and what oligarchs occupied their niche in the "Square" - Yatsenyuk did not explain.
Recall that Kiev has not yet paid off with Gazprom on the accumulated debts, and gas supplies to Ukraine are carried out strictly in the mode of prepayment.