The first Mi-8AMTSH-VA, intended for operation in the Arctic, will be handed over to the Russian military at the end of this year, reports
TASS
.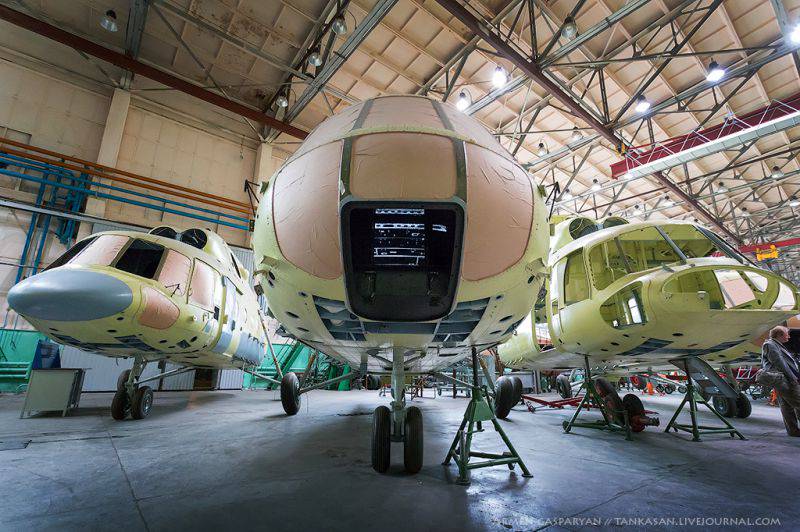 "Ulan-Ude
aviation
the plant (UAZ, part of the Russian Helicopters) is completing preparations for the first flight instance of the Mi-8AMTSH-VA helicopter, a source at the Dubai Airshow-2015 airshow told the agency. "The car will be handed over to the military before the end of the year for flight tests in order to confirm the declared characteristics."
Earlier, the director of UUAZ, Leonid Belykh, announced the signing of a contract for the supply of these helicopters to the Ministry of Defense. However, he did not specify the number of machines ordered, nor the value of the contract.
According to the agency, the new helicopter will receive a more powerful power plant, and its cabin will be insulated using technologies used on spacecraft. Perhaps, ski cars will be installed on the cars.