Possible deliveries of several dozen fighter jets to the UAE will make this country's Air Force the strongest in the Gulf region, reports
RIA News
words of military expert, director of TSAMTO Igor Korotchenko.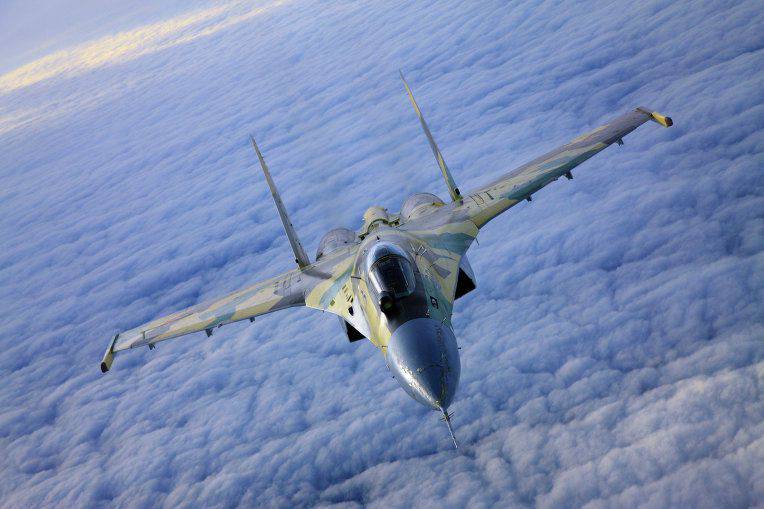 Earlier, the head of "Rostec" Sergey Chemezov at the air show in Dubai, reported on negotiations with the government of the UAE about the supply of Su-35 fighters to the country. How many planes in question, Chemezov did not specify.
"The possible signing of a contract with the UAE for the supply of Russian Su-35 fighter jets will be a landmark event for both countries. For the Emirates, given the complexity of the region and the need to carry out air missions, including with the defeat of naval targets, it will be the perfect aircraft, which is significantly ahead of any Western counterparts presented here. This will allow the UAE to take a leading position in the hierarchy of the Persian Gulf countries and make them the country No. XXUMX in terms of the potential of the Air Force, "said the expert.
According to him, "the purchase of fighters will allow the UAE to climb the inaccessible step relative to other countries in the region, since the Su-35, having a wide range of controlled
weapons
, is capable of solving any tasks of intercepting air and fighting sea and land targets. "
According to Korotchenko, we can talk about buying a few dozen cars. "The Emirates is a rich country, so they can afford any parties, the only question is what decision the military leadership will take. Obviously, there will be at least a few dozen fighters. "
He noted that the interest of the Russian aviation technology speaks of the independence of the UAE. "This is a sovereign decision of a sovereign state, which really cares about strengthening its national defense," the expert concluded.