Information agency Sputnik, citing an informed source in Yemen, reports that the so-called Hussites took control of another city in the south-west of the country. We are talking about the city of Damt. In addition, the Hussites succeeded in seizing the military camp of Es Sadrin and dislodging troops loyal to President Hadi. It is noted that several formations of the Yemen army moved to the side of the Hussites.
News source
Sputnik
:
The Hussites and the army forces supporting them established control over the city of Damt and the Es Sadrin military camp in the province of Al-Dali after fierce fighting that led to the death of dozens of people from both sides.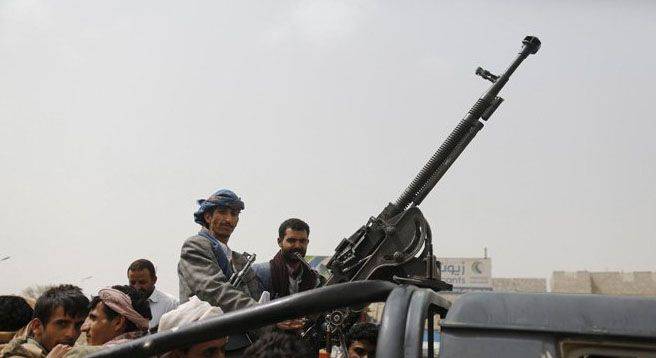 Recall that the armed forces, called the Yemeni army, loyal to Hadi, are supported on the ground and from the air by Saudi troops. However, at the moment, this support, apparently, does not lead to any effective consequences for the same Hadi.
Recall that a few days ago, Russia delivered several tons of humanitarian aid to Yemen and took dozens of Russians and citizens of the former Soviet Union from the territory of that country, engulfed in armed conflict.