Sometimes relics of the power and influence of the USSR are found in the most unexpected places. Such a place, for example, is the island of Socotra in the northwest of the Indian Ocean, where on the coast to this day you can meet numerous Tanks T-34 Soviet production. The island now belongs to Yemen and in itself is a unique place, even without taking into account its difficult stories. And Soviet combat vehicles only add strokes to its exotic.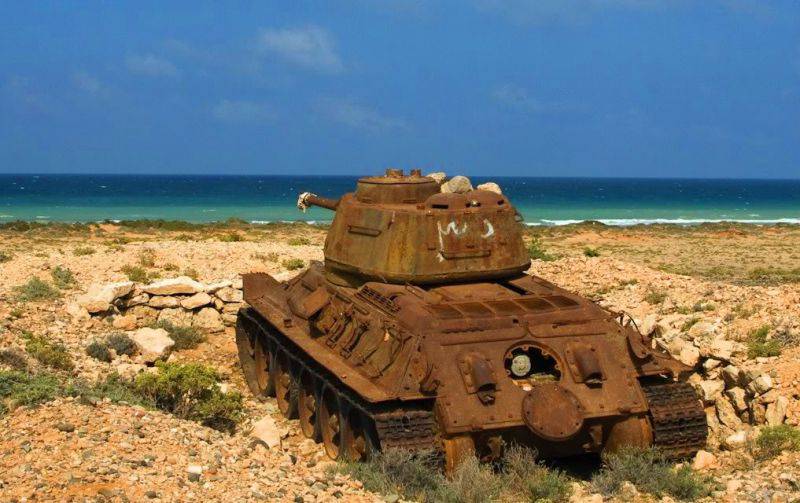 Contrary to the assertions of foreign and some domestic publicists of the Soviet base on the island never existed. And he certainly was not occupied by Russia, as stated on one of the sites. It is known for certain that only once did the Soviet marines make a massive landing on the island from two BDKs, not as an adversary, but as an ally of the Democratic Republic of Yemen. This happened in May 1980, as a response to the revitalization of the US Navy in the region, which in turn was a reaction to the deployment of Soviet troops in Afghanistan. Everything is described in detail in the network sources.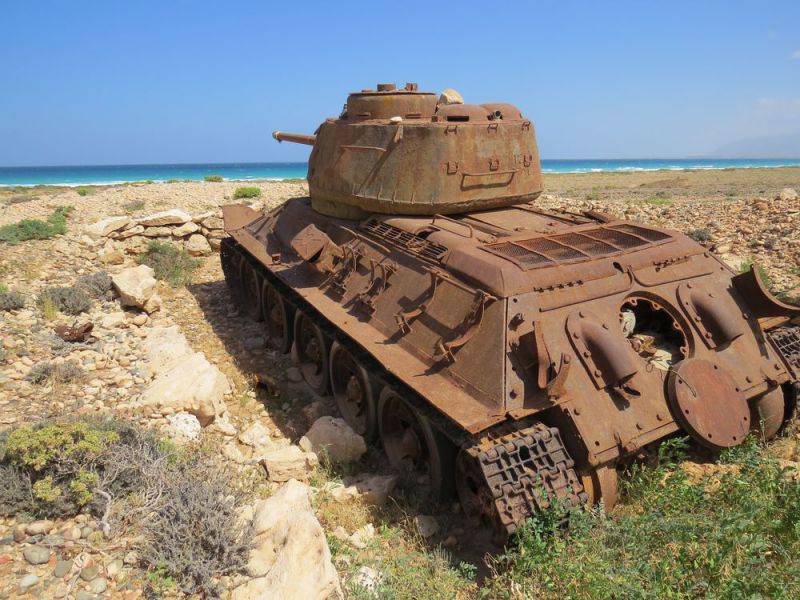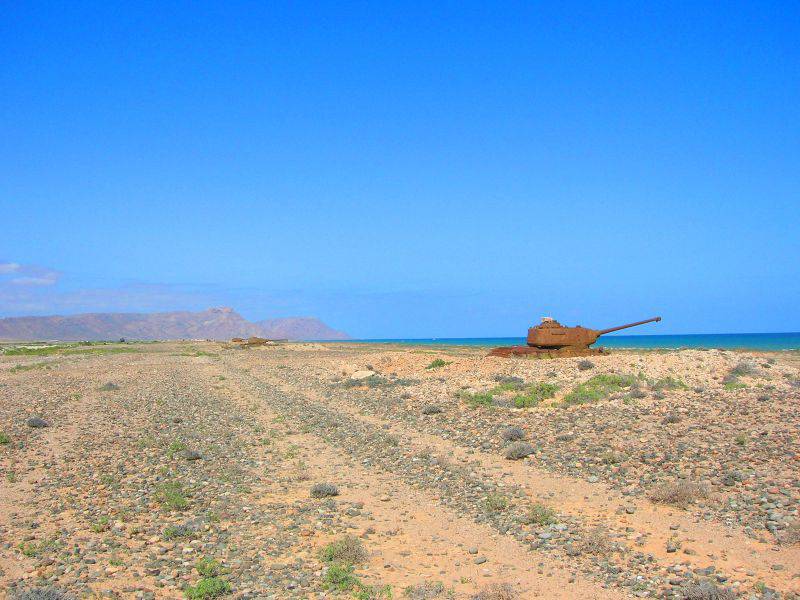 For many decades in the XIX and XX centuries, the island was under British control until the very last. 30 November 1967, he became part of South Yemen, and from 1990 year - Yemen United. Social Democratic Republic of Yemen (South Yemen) has long been an ally of the USSR and Moscow has supplied this country
weapon
until the very beginning of the Gorbachev era. So the tanks that tourists take for Soviet (in the sense of nationality) were actually owned by the army of South Yemen. In general, tanks as a means of coastal defense have become obsolete in the 1950s, if not earlier.
Of course, plans to create a permanent base for the leadership of the USSR could not fail. In the event of a new world war, Socotra's geographic location allowed the Red Sea to be locked tight, turning the Suez Canal into a useless toy. But these plans were not destined to come true. Due to the general deterioration of the situation in the Soviet Union and the change of geopolitical guidelines, the direction was curtailed. At the moment, Saudi Arabia, which has already occupied part of Yemen in 2015, is actively eyeing the island. According to some information, the island is occupied by the Saudis and a naval base is being built there.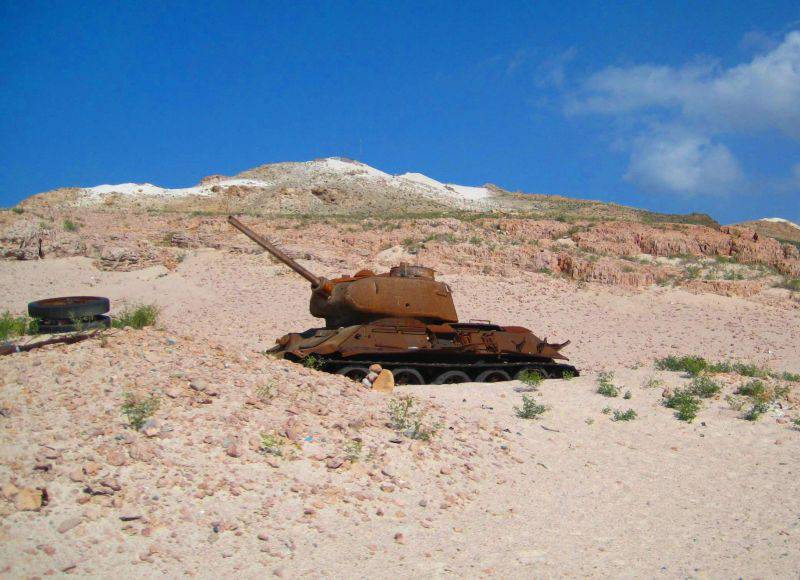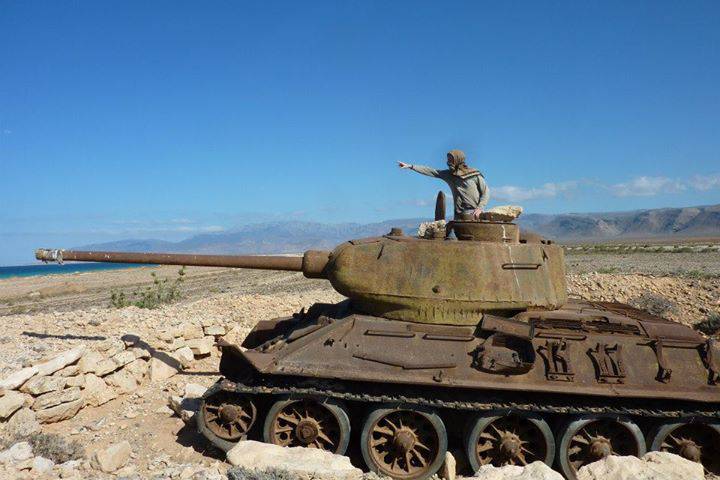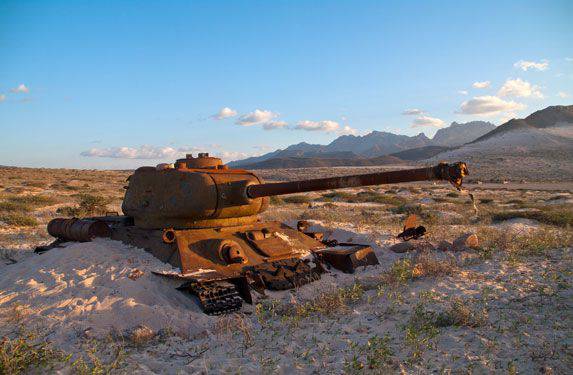 On the whole, abandoned Soviet tanks all over the world are now serving as original monuments, clear evidence of the power of a country that has disappeared before present generations, which are much more eloquent than the lines from articles on history.