The work of the Russian flamethrower "Bumblebee", seen in Syria in the hands of a government army soldier, was impressed by the American resource Popular Mechanics, who noted that, despite the "cute name", it
weapon
terrifies, transmits
RIA News
.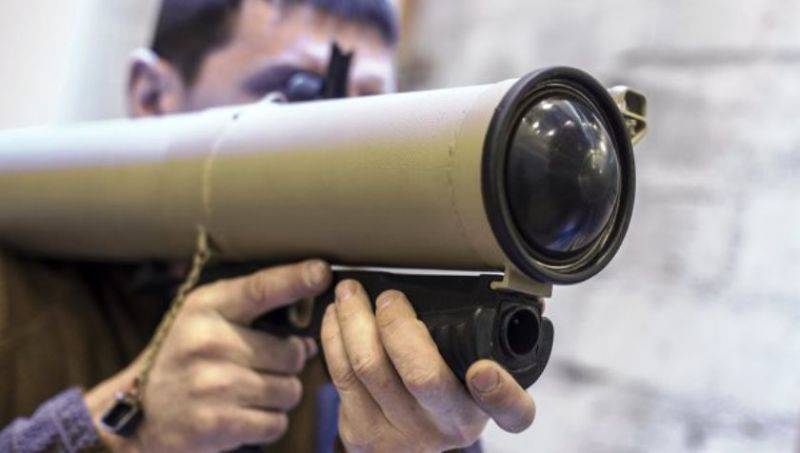 "The Bumblebee is a thermobaric weapon in which a combination of an explosive and a large amount of fuel is used. When the munition reaches the target, the fire mixture is sprayed into the air, which contributes to the ignition of the combustible cloud and activates an explosive charge. Such explosions are especially useful against troops leading from a bunker or a trench, "explains the author of the publication.
He draws attention to the explosive power of the projectile, which "is so large that the diameter of the fiery cloud can reach 7 meters." According to the author, this "helps to effectively deal with heavy equipment and literally blow up buildings from the inside under increased pressure."
The publication also notes a fairly simple system for aiming a flamethrower, and its ability to "hit targets at a distance of 800 yards (about 730 meters)."