The Ministry of Defense of the Russian Federation will prepare special standards for physical training for each military specialty, reports
RIA News
report by Oleg Botsman, Head of the Physical Training Department of the Armed Forces of the Russian Federation.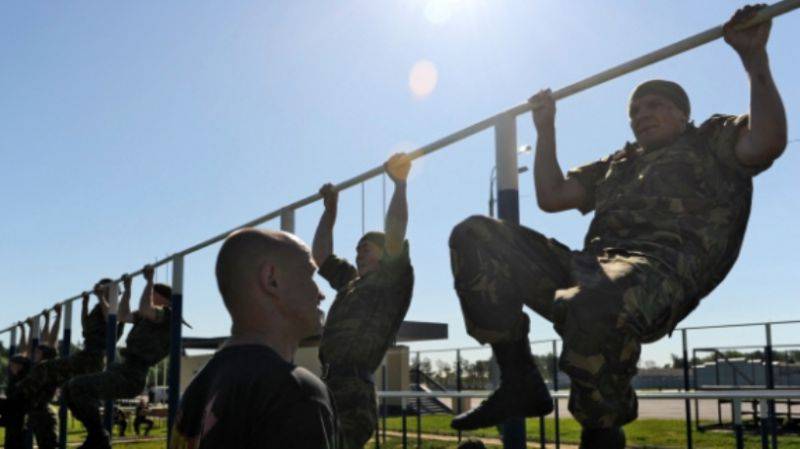 "We plan a gradual transition to individual requirements for physical training for each military specialty. It's no secret that a tankman, a signalman or, for example, a pilot has a lot of specific requirements in this matter, "the colonel said on air of the Russian Service
News
».
According to him, "at present, specialists of the Physical Training Department of the Ministry of Defense of the Russian Federation are creating for each specialty a special set of exercises and standards, which will be officially approved in the Russian Armed Forces in the near future."
The boatswain noted that servicemen who have achieved great success in physical training are already being encouraged by cash bonuses.
"If earlier physical training was estimated at a five-point school, now the" five "is not the limit. After it, we have introduced levels of higher physical readiness. A soldier who reaches these levels receives monetary incentives as a percentage of his salary, "the officer said.
"If, in addition to a high level of physical training, a soldier is professionally involved in sports and gets a discharge, then the potential premium increases," he added.
However, getting a high premium is not easy. "Currently, only 14% of military personnel receive allowances for salary for physical training, and the highest possible bonuses are received by less than a thousand people," said Botsman.
"The point is not in the number of awards, but in the growth trend of good and excellent marks. Previously, the "top three" received - and everyone is happy. Now, realizing that there is material and other types of incentives, the military do not stop at the "three", "four" and even "five", "- he explained.