The press service of the so-called National Guard of Ukraine reports that joint exercises with the Americans have been completed in Ukraine, which are fit to contribute to the Guinness Book of Records in duration. The "teachings" of "Fearless Guardian-2015" started in April of this year. In the course of the events that became the finals of the "exercises", the American representatives and Acting Commander of the National Guard under Lieutenant-General Balan spoke.
From the statement of the Ukrainian General Balan:
The armed forces of the United States have extensive experience in the comprehensive training and organization of lightning military operations, the military personnel of the armed forces and the National Guard of Ukraine have practical experience in countering the aggressor. We have something to learn. Joint exercises have shown their effectiveness. This is another step towards NATO standards in Ukraine.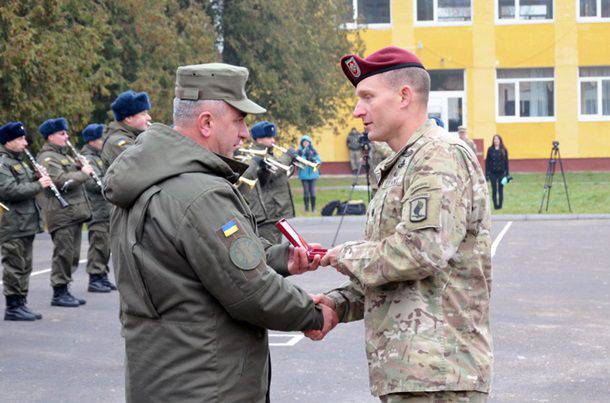 According to Balan, "the National Guard of Ukraine has now reached a new level of training." Reports about it the Ukrainian information resource "
Correspondent
".
Assistant Secretary of State for International Security Affairs Elissa Slotkin, who attended the official completion ceremony, reminded Kiev that the United States had spent 266 million dollars on this training, and that Ukraine had to prove that Washington hadn't allocated funds for nothing. Proves ... Will certainly prove ...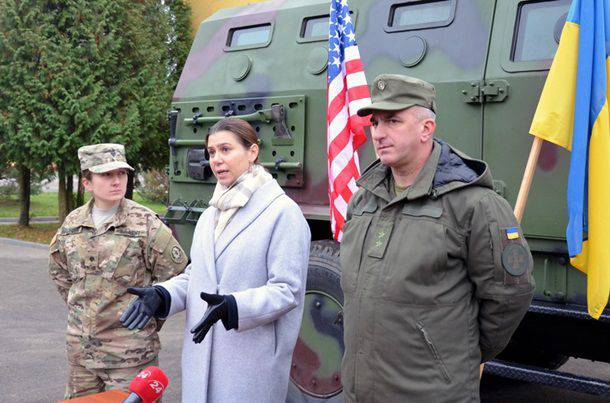 It remains to find out how many millions of these 266 were in the pockets of Ukrainian military officials who were engaged in the preparation of exercises ...