On Saturday, the White House honored the memory of the Ukrainian victims of the famine during the 1932-1933 period, as a result of which about 3,2 million people in Ukraine died. In total, famine took the lives of 7 million Soviet citizens, spreading also in several regions of the RSFSR and the Kazakh SSR. However, for the victims outside of Ukraine, the Obama administration did not have words of sympathy, reports
RIA News
.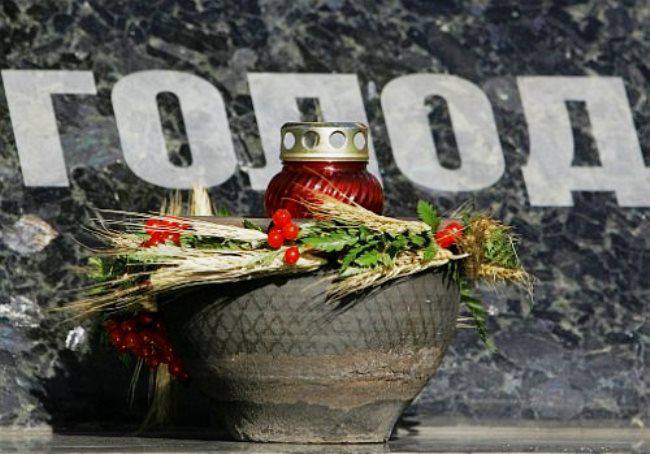 "Today we are joining the Ukrainians here in America and around the world to recall the Holodomor disaster and the millions of innocent Ukrainians who died of starvation more than eight decades ago as a result of the ruthless policy of the regime of Joseph Stalin," the White House press service said .
"It was the deliberate withdrawal by the Soviet regime of Ukrainian crops and the refusal to provide food aid to residents of the territory, which from the breadbasket of Europe turned into a land of immeasurable human suffering," the document says.
This appeal was timed by the US administration to the opening in Washington of the monument to the victims of the famine.
"Thanks to the tireless efforts of the Ukrainian community of America and the friends of the Ukrainian people, the memorial now stands in the heart of our country's capital, which allows Americans to witness the grim memory of the Holodomor and reflect on our common determination to build a better world," the report says.
The agency recalls that the famine that engulfed in 1932-1933's. agricultural areas of the country, the legislation of Ukraine qualifies as a genocide of the Ukrainian people.