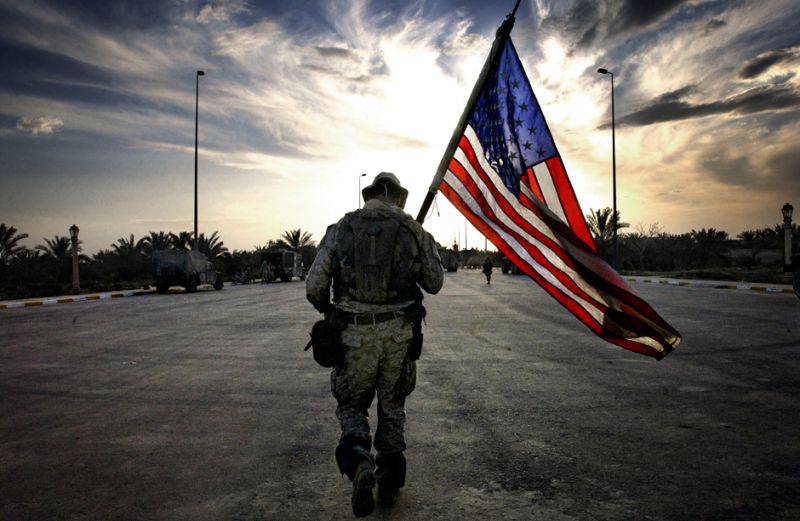 Why America, less active, is a blessing for the world and for itself
What is the main challenge today to the American art of government? Achieve a meaningful international agreement on climate change? Resist China's Strengthening? Contain the Islamic State? Convince Vladimir Putin to cool
aviation
engines and your ardor? Forcing Iran to comply with the terms of the nuclear agreement and stop the disgrace in the Middle East?
All of these are very serious problems, but the US faces an even bigger challenge. America must decide how to get away from the vicious strategic positions that it took after winning the Cold War, and especially after September 11. But at the same time, it needs to convince its allies and opponents that the United States is still the force to be reckoned with in important areas.
Today, many people think that America has moved to retreat, and believe that its unwillingness to use force incites hostile powers to exploit imaginary American weakness. It seems that such concern has become a dogma of faith for Republican presidential candidates and for unrepentant neo-conservatives. But there are many scholars, American allies and even Democrats such as Hillary Clinton, who think that Barack Obama in his quest "not to mess things up" went too far.
On the one hand, the idea that Obama pursues a toothless foreign policy is nonsense. And the fact that people believe in this nonsense shows the extent to which constant military adventures have become the norm, and not the exception, for our foreign policy establishment. As Daniel Larison (Daniel Larison) reminded us last week, this is the same president who escalated to US military operations in Afghanistan, made more use of drones and contract killings in a number of countries, carried out the ill-fated regime change in Libya, used cybernetic
weapon
against Iran, and today aggressively opposes Chinese power in Asia.
On the other hand, concerns about American restraint are based on the well-known argument that the active use of American power is extremely important for maintaining peace and a kind of world order. The intervention of America has become a positive factor in a number of cases and places; but this idea of ​​the golden age of Pax Americana (which began supposedly at the end of World War II, and ended with the election of Obama) is to a certain extent based on sentimental nostalgia. The global leadership of the United States did not prevent the war in Korea (which claimed about three million lives) and did not prevent numerous wars in the Middle East (in 1956, 1967, 1969-70 and 1973). The United States has been waging a large-scale Vietnam war for nearly a decade, killing almost two million people, many directly as a result of American actions. The Iran-Iraq war of 1980-1988 led to the death of more than a million people, but Washington did nothing to stop it. He even secretly supported Saddam Hussein, although he knew that he used chemical weapons. American superiority and "leadership" did not stop the genocide in Rwanda and the major war in central Africa. And of course, we started the last round of hostilities in the Middle East, carrying out an invasion of Iraq in 2003. And the less talked about American intervention in Latin and Central America, the better.
I speak,
история
the past few decades, as a cold water tub, cools fiery claims that the active use of American power is always a reliable means to ensure peace and tranquility. Ask Iraqis, Libyans and Yemenis, and you may have a different opinion about American power, which is different from what you usually hear in Washington.
Finally, the claim that Obama sounded the waste and undermined the existing world order suggests that the world would be better if it continued the stupid policy inherited from its predecessor. What critics call retreat is actually a sensible attempt to bring US commitments and actions in line with the interests and resources available to the United States. Instead of squandering money and living with idealistic fantasies, a more sensible foreign policy is primarily focused on respecting vital interests and avoiding unnecessary hardship and deprivation.
Walter Lippmann and James Chace called this idea "wealth" and saw in it the most important part of success in foreign policy. In most cases, if you put an end to expensive and stupid commitments, this leads to strengthening the strategic position of the country, and ultimately increases the degree of confidence in it, because it has more resources left to protect those interests that are really important to it. Recall that the United States lost the war in Vietnam, but 14 years later, it was not the United States that broke up, but the Soviet Union.
As I noted last week, Obama was right when he tried to eliminate the vicious positions he inherited from George W. Bush. His mistake was that he pretended that a delay in the withdrawal of troops would give the best result. Contrary to the modern mythology of the Great Old Party, the strengthening of the group of troops in Iraq did not work, because it was not possible to achieve true political reconciliation between the opposing groups in this country with such methods. No matter how hard the Obama administration tried to show the opposite, building up a group of troops in Afghanistan in 2009 didn't work either. Thus, Obama's statement that thousands of US troops will remain in Afghanistan until he leaves the presidency is a recognition of past failures and an obvious attempt to make the time of reckoning come when someone else is at the helm.
Critics of imaginary American passivity also believe that the world will obediently line up if Washington shows determination, drops a couple of bombs and equips a handful of rebels. But there is no reason to believe that active American actions in Syria in 2011 would convince Putin to leave Ukraine alone or to stop supporting Assad. Ukraine has a vital interest for Russia (but not for us), and its geographical proximity to Moscow gives the Kremlin plenty of opportunities for escalation, which we lack. If the United States actively intervened in the Syrian events (and were stuck in another quagmire), Russia would have even more freedom of action to solve problems on its borders.
In short, given the position of the United States on the 2008 year, as well as the fact that they do not face any serious and / or immediate threats, the period of strategic adjustment can be called quite expected. But as Obama found out, making this adjustment is a very insidious process. When a great power has too many obligations and tasks, how can it get out of expensive intricacies without creating the impression of a timid, indecisive and useless country?
First and foremost, a sensible departure and disclaimer requires a clear understanding of vital interests and an effective campaign to explain these interests to others. Scientific studies on issues such as reputation, credibility and trust show that other countries judge the reliability of obligations not by the previous actions of the state in question or by its actions in a different context. No, they are wondering whether it is in the interests of a given country to fulfill certain obligations today. If the United States refuses to act in areas that are of no great value to them, then it will practically say nothing to other countries about how America will act in matters of greater strategic importance to it. Here is a clear and completely obvious example. Refusal to intervene in Ukraine and Syria hardly means that the United States will not react in any way to a direct attack on its own territory or on a long-time ally located in an important geographical area.
Accordingly, if the administration wants to eliminate the stupid commitments of its country, it must explain why these commitments are not vital, and why the security of the United States will only get stronger if we abandon them and move on. To say this in one speech or at one press conference will not be enough. The forthcoming refusal actions must be explained again and again, making it logical, consistent and convincing. Obama and his team failed to make this crucial step. Instead of explaining why Afghanistan does not represent vital interests for the US, and why, staying there, we will weaken America's long-term position, Obama believed in the "safe zone myth" and used it as an excuse to build up the grouping in 2009. When he did this, it was almost impossible to leave Afghanistan until the Taliban were defeated. Therefore, Obama is stuck there and to this day can not get out of there.
Similarly, Obama, talking about the hidden dangers lurking in military intervention in Syria (this will help the jihadists, this will create another failed state, etc.), failed to intelligibly explain that there are few American interests in this country, and terrible human losses. He also succumbed to brutal provocation in the political theater (when ISIS decapitated two American journalists) and allowed himself to be dragged into the ill-conceived campaign to "weaken and destroy" ISIL, although this group does not pose a serious threat to the US, and must fight it local forces with much more at stake.
Strategic adjustment also requires a purely practical approach to allies and dependent states. Among other things, we must bear in mind that the fall of one unreliable ally will have a healing effect on the rest. Of course, the US satellites will be worried every time the United States harmonizes its international policies and operational strategic plans, and will certainly come up with grim warnings about reducing America's authority. This is a proven way to lure extra support from a simpleton. But we must remember the following. Authority and trust are not a very serious problem when America's interest in protecting an ally is obvious (for example, protecting Europe during the Cold War). Doubts arise only when it is not completely clear why one or another obligation should be fulfilled. And America's obsession with its own authority and trust in itself is a sign that Washington has promised to protect many states whose strategic value for it is insignificant at best.
From the point of view of common egoism, abandoning unnecessary commitments, as well as unreliable, ungrateful and ineffective allies, is a good way to inspire others. For example, if the United States, in 2009, had left to the mercy of the former Afghan president Hamid Karzai, this would be a clear signal to other client states that America does not intend to forever support corrupt, incompetent and ungrateful foreign leaders. This would be a reminder to other states that Washington is not engaged in charity, that its support is not unconditional or infinite, and that first of all he prefers to help the winners. Such a policy will not cause a wave of desertion and flight among the allies (to whom will they run?), But will force those who remain under our protection to do much more so that we are pleased.
The central goal of US foreign policy is to provide Americans with ever-stronger security and well-being, as well as to safeguard political values ​​within the country. Where possible, we should also, with appropriate modesty, encourage others to accept these values ​​as well. Given the nature of the modern world, these goals require a certain measure of participation and assistance from America, as well as the preservation of American military and economic potential. In rare cases, they may require decisive military action. But these goals do not require the United States to bear costs or any burden, and certainly they do not oblige us to invest additional resources in conflicts that for us have no meaning, and in which we are unlikely to win. One might think that all this is self-evident, but neither the Republicans nor the Democrats can imagine a world in which the role of America will be slightly smaller, but much more successful.