In India, a test launch of the BrahMos cruise missile on a ground target was successfully conducted,
RIA News
message to BrahMos Aerospace Limited.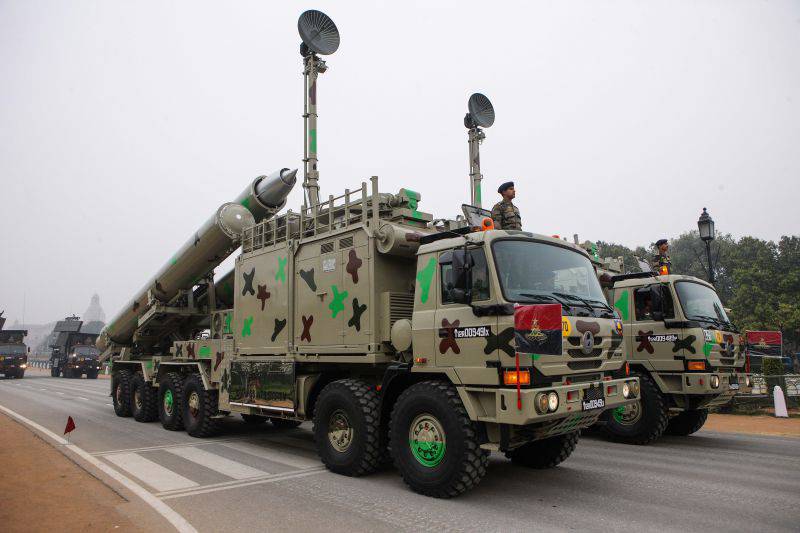 "The missile was launched from a mobile launcher at the Pokhran testing ground in Rajasthan on 10.00 (07.30 Moscow time) and successfully hit its intended target," the release says.
Last Sunday, tests were conducted from the board of the newest destroyer "Kochi".
Help Agency:
"BrahMos is a two-stage cruise missile with a solid launch starting first stage, which accelerates it to supersonic speed, after which it is separated. The rocket has a range of up to 290 km and maintains supersonic speed throughout the entire flight. The maximum flight altitude is up to 15 kilometers, the lowest altitude is up to 10 meters. The rocket carries an ordinary warhead weighing from 200 to 300 kg. BrahMos has the same configuration for ground, surface and underwater launchers (carriers). "