APU continue to pull up to the contact line heavy weapons, directly violating the Minsk agreement, passes
RIA News
statement of the representative of the Lugansk Republic Vladislav Daynogo.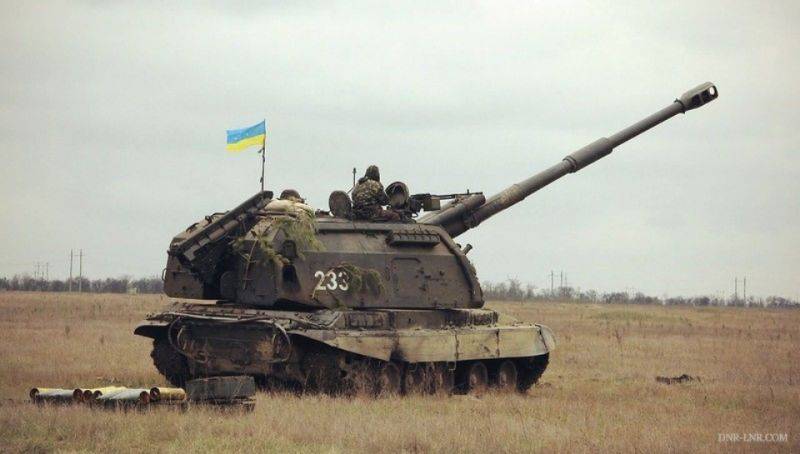 "Ukraine is moving weapons to the security zone," Daneg said during a telephone conversation with the agency.
He explained that we are talking about
weapons
caliber over 120 mm, which should be allotted back in the month of February.
"Kiev partially took away these weapons, partly they were hidden in these territories, were used repeatedly during shelling, which we spoke about more than once," noted Daynogo. "In recent days, the flow has intensified."
Earlier on such actions of Kiev said the representative of the Armed Forces of the DPR, Eduard Basurin.
Meanwhile, the army of the Donetsk Republic continues to withdraw weapons with a caliber of less than 100 mm. This fact was confirmed by the observers of the monitoring mission (SMM) of the OSCE.
"The SMM visited one of the DNR weapons permanent storage sites, which are located in accordance with the withdrawal lines. The serial numbers of the existing weapons, the transfer of which from the contact line the mission observed at the beginning of the day, coincided with those recorded during the previous inventory ",
- says the mission report.
The observers also visited the 4 arms storage of the Armed Forces of Ukraine. During the audit, a mismatch of numbers on 12 guns was discovered, 3 was not found at all.
Recall, on Thursday, the Armed Forces of the DPR took the mortar bomber with the 82 caliber mm.