Diesel-electric submarines built for the Navy are planned to be equipped with anti-torpedo systems, reports
Flotprom
with reference to the general director of the Admiralty Shipyards Alexander Buzakov.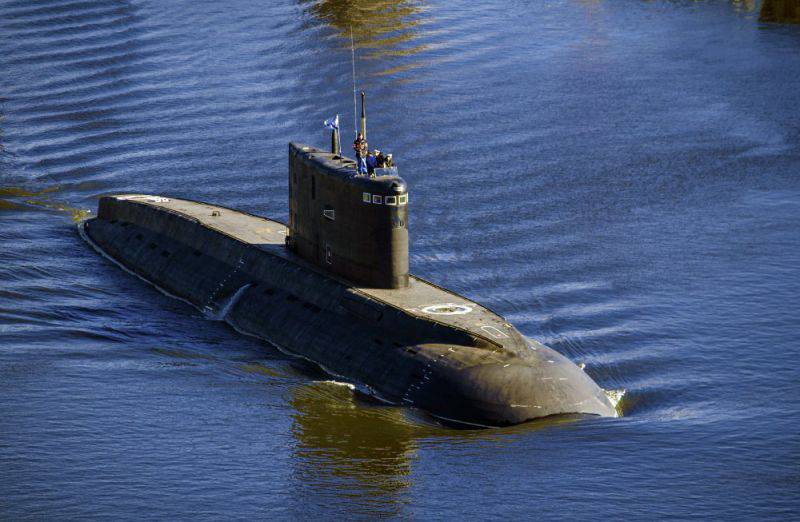 "It is planned. The boat must protect itself. "
- said Buzakov, without going into details.
Now self-defense submarine can be carried out only at the expense of their own maneuverability. "For example, the Lyra submarine of the 705 project created specifically for dueling situations possessed such characteristics of agility and maneuverability that allowed it to reach the 41 node speed from a stationary state in just a minute, and turn to 180 degrees in just 40 seconds," tells the publication.
According to FlotProm, today "the anti-torpedo protection complex is implemented only in the version for surface ships with the launch of X-NUMX-mm torpedo tubes." This complex is called "Package - E / NK". It allows you to neutralize the torpedo threat at a distance of 324 km from the side of the ship.
"Antitompedoes of the" Package - E / NK "complex are positioned underwater with the help of a program specified by the ship equipment, and when approaching a torpedo-target, they are induced using an active-passive acoustic homing system. The antitorpeda is capable of reaching speeds up to 50 km / h and carrying warheads up to 80 kg in TNT equivalent, "the portal reports citing specialists.
Russian experts believe that the introduction of anti-torpedoes into the armament of submarines will significantly increase the effectiveness of their self-defense, as well as raise the export potential of diesel-electric submarines.