British Edition
Daily Mail
comes out with a material in which it is alleged that the Egyptian army in August of this year could "out of negligence" shoot down a passenger airliner that was operating a flight from London to Sharm al-Sheikh. British journalists say that when the plane flew over the territory of Egypt, "the pilot saw a rocket about 300 meters from the side, but managed to dodge, changing the course of the airliner."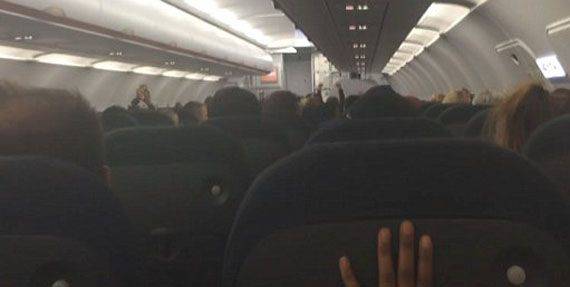 From the publication
Daily Mail
:
The crew says that the rocket was released during the exercises of the Egyptian army. It was scary. The incident made the crew literally turn to stone.
In the meantime, the crew of the stone, the commander and did the main work ...
Further, it is reported that the Egyptian military allegedly explained to London that there was no danger to the flights of British airliners, and therefore London did not stop flights from Egypt. Such a gullible London ...
But now, as British journalists write, the British intelligence services have evidence that militants operating on the Sinai Peninsula have missile systems and other types
weapons
. This, they say, was the reason why the United Kingdom is evacuating British tourists from Egypt and temporarily refuses to connect with this country.
In all this
stories
What attracts attention is how the British liner managed to "evade" the rocket. If the rocket was really produced, then not every military plane could "evade" it, and then the passenger side ... It is strange that the pilot, who could easily change course and deceive the Egyptian rocket, is still not presented to Her Majesty's highest award. ..