The company "NELK" before the end of the year will begin the delivery to the Internal Troops of aerial reconnaissance systems with unmanned aerial vehicles, reports
MIC
with reference to Interfax-AVN.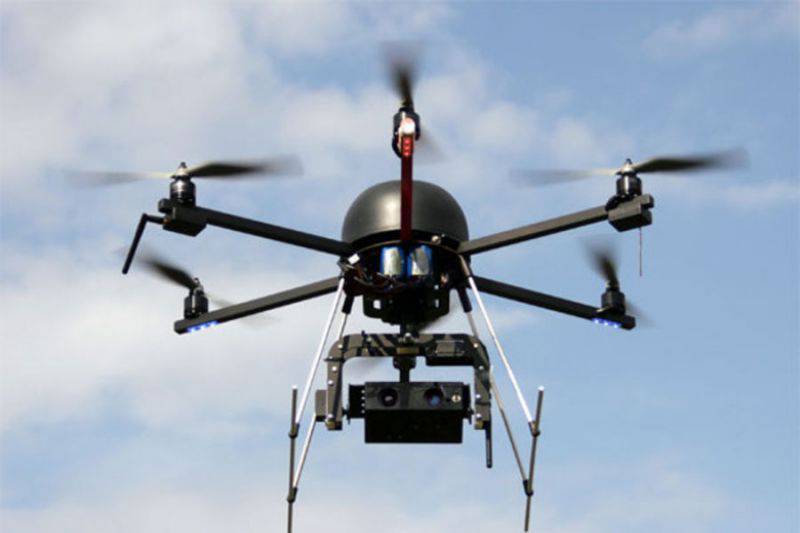 "At the end of this year, the Interior Troops of the Ministry of Internal Affairs of the Russian Federation will receive the first complexes with UAVs of the helicopter type" NELK-V6 "," a source in the aviation industry told the agency.
He did not name the volume of deliveries, but said that the UAVs would continue to flow into the troops next year.
"The complex with unmanned aerial vehicles" NELK-V6 "successfully passed all stages of state tests, as well as additional tests in the interests of the customer and has a serial reference letter," said the source. - The company is developing a family of multi-rotor helicopter-type drones. In addition to the NELK-V6 UAV with six rotors, the NELK-V8 with eight rotors and the NELK-12 with twelve rotors are created.
According to him, the UAVs were tested by security forces at one of their landfills. "During the exercise, the commanders of the special forces controlled the situation from a height of 70-100 meters, followed the movement of personnel and equipment groups, their actions and promptly made adjustments to the plan of the special operation," said a source.
He also said that "the mass of the NELK-B6 unmanned aircraft, depending on the modification, is about 3,5 kg, the mass of the target load is up to 2 kg, the flight speed is 70-120 km / h, the maximum range of the UAV control radio channel and the maximum transmission distance The video information is 10 km. "