International Organization for the Prohibition of Chemical
weapons
(OPCW) published a report, which refers to the use of chemical weapons during the fighting between the militants of the so-called "Islamic state" and representatives of those in the West called the "moderate opposition." Information Agency
Reuters
publishes the report, which says that to the north of Aleppo 21 in August this year was applied mustard gas.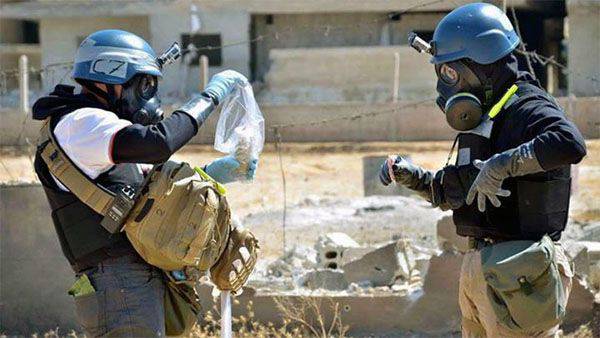 From the report it follows that the place of use of chemical weapons by militants is the Syrian city of Mari. The report says that as a result of the use of toxic substances killed civilians.
The report of the OPCW testifies to the first use of chemical weapons in Syria after the disposal of the part that remained in the warehouses controlled by the government army.
It is noteworthy that the report does not use the term "Islamic State", whose representatives, as it turns out, used mustard gas. Representatives of the OPCW unexpectedly declare that they, it turns out, did not have the task of identifying who used chemical weapons, and the task was to determine whether such weapons were used in the province of Aleppo or not ...
The report asks the question:
Where did the sulfur mustard come from? Perhaps they (IG - adds Reuters) learned how to get it yourself, or took it from an undeclared arsenal that was captured. Both options are alarming.
No less interesting is the phrase Reuters that chemical weapons in Syria were used by militants (the word "militants" is ignored):
Chemical weapons experts say a banned mustard gas is being used in a Syrian city where fighting is taking place between the Islamic State and another rebel group.
Again:
"Islamic State" and another rebel group
. That is for
Reuters
(and the translation was made by the representatives of the news agency themselves, so that "the inaccuracy of the translation is excluded") even the ISIL thugs are considered "rebels" ...