The Ministry of Defense of the Russian Federation published data on the average level of monetary allowances for military personnel in 2014 year. And although all this information looks like an "average temperature in the hospital," it still makes sense to present it. So, if you believe the officials of the Ministry of Defense of Russia, the average size of the money allowance of a Russian military serviceman according to 2014 results was 62,1 thousand rubles.
"Military Industrial Courier"
submit a statement to an informed interviewee:
Thus, in 2012, the average cash remuneration of military personnel was 57,8 thousand rubles, in 2013 year - 59,9 thousand rubles, in 2014 year - 62,1 thousand rubles.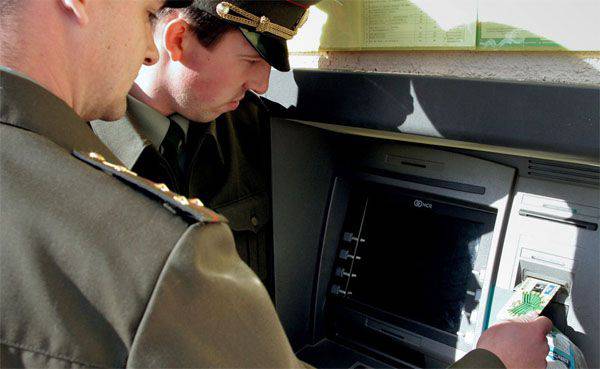 It is noted that the number of servicemen at the disposal of commanders due to insecurity in housing has been reduced from 46,6 thousand people to 6,2 thousand in two years. As a result of releasing a considerable amount, the military has been able to pay the so-called housing subsidy. It is noted that housing for military personnel continues to be built in various regions of the country. The most impressive pace of construction is in the Central Federal District.