The White House once again confirmed the information that US special forces sent to the north of Syria. White House spokesman Josh Ernest announced that the US military would "support the forces of moderate opposition fighting against LIH." I did not miss the moment Mr. Ernest once again accuse Russia of acting in Syria, ostensibly not against ISIL, but "against the forces that are at war with the Assad army." So what is the logic of the White House? - The fact that ISIL is not at war with Assad? .. Or is that if the terrorists are at war with the Assad army, then they do not belong to ISIL? ..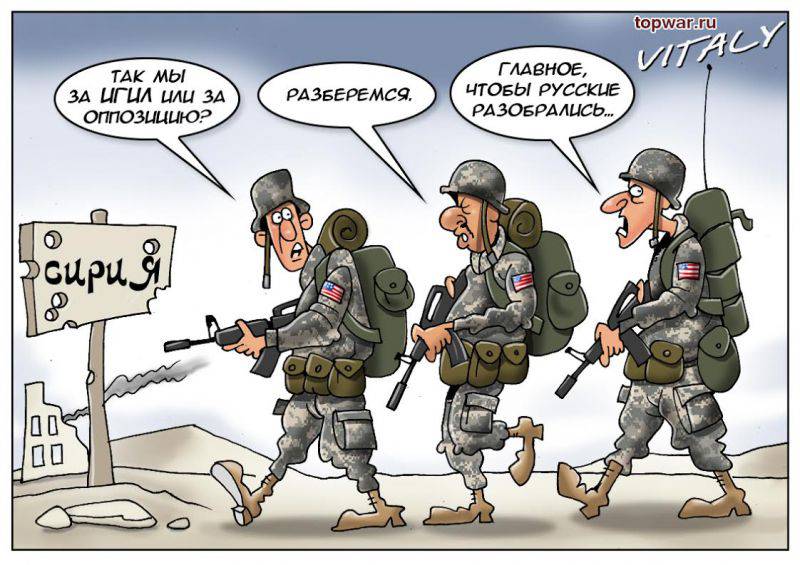 These verbal incidents of Ernest again suggest that in Washington, shouting at all angles about the conduct of the "antiterrorist operation in Syria", they continue to divide terrorists into right and wrong, moderate and unlimited, bad and good.
Recall that the troops of the American special forces, as previously stated in the Pentagon, will operate along the line of Raqqa (Syria) - Ramadi (Iraq). The total number of American special forces, according to the command of the US Armed Forces, is only about 50 people. With such numbers, an operation that can be called rescue ISIS terrorists from
aviation
Russia, which began to strike at militants in the Palmyra region.