The West, with its frantic propaganda of the "crimes of Russia", "the seizure of the Crimea by the Putin army" and the "bombing of the hospitals by the Kremlin", has forgotten about reality and the truth behind its vile lies. And the matter is not even in the USA and their vassals from Europe. It is enough to look at reports from all over the world, and it will become clear: violence in the world produces and cruelty is not Russia at all.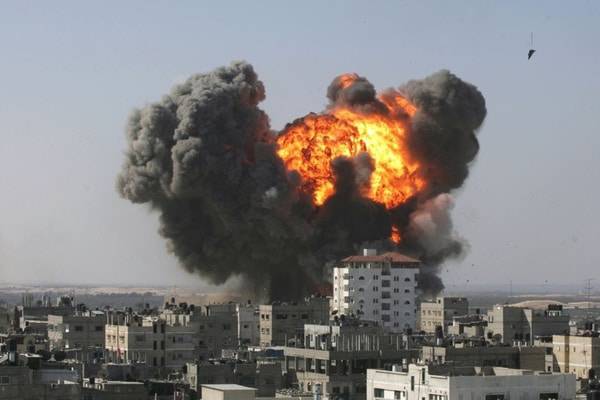 In Peru, the police received the right to shoot protesters for defeat. The brutal Brazilian police commit at least two thousand murders each year. In Qatar, the death penalty for homosexuality. In Bangladesh, the merciless exploitation of child labor takes place. Real fascism is manifested in Ukraine.
Glenn Greenwald talks about this
"The Intercept"
.
Comrade Greenwald reviewed the writings of writer Sam Charles Hamad, working for the Daily Beast, excitedly telling about "evil Russia" and completely ignoring the disgusting and terrible abominations that are happening in the world. Has the whole "global injustice" closed on Russia? And Greenwald gathered in his article everything that Mr. Hamad "diligently keeps silent" about.
So, mentioned Hamad did not say a word about the following facts.
1. Police brutality in Peru. Fact: the police and the armed forces there were given the right to kill the demonstrators.
2. Corruption in Malaysia reached the highest level (it is noted that the Prime Minister pocketed 681 million dollars through a personal bank account).
3. Fascism in Ukraine, too, does not care about Hamad. But the "militia" in Kiev is headed by "a political figure who is often called an extremist, nationalist and fascist."
4. In Brazil, overcrowded prisons. Violent policemen constantly commit murder: the Brazilian police annually shoot 2000 people.
5. In Zimbabwe, a single publisher was imprisoned - just because he published one article that the government didn't like.
6. Muslims are arrested all over Europe, just for their political views (by the way, Hamad himself studied in Europe).
7. Extreme abuse of migrant workers is noted in Qatar. It also banned homosexuality (and even introduced the death penalty).
8. Mass violations of human rights are characteristic of Indonesia. The local government is arresting peaceful demonstrators. Siloviki acts simply with impunity.
9. In Kenya, arbitrary arrests and detentions, extortion and other abuses against Somalis are practiced everywhere. Not uncommon - imprisonment.
10. Hunger in South Sudan does not bother Hamad. Two years of civil war led to the fact that almost 4 million people, including young children, are starving.
11. In Mexico, the 43 student disappeared. The official version of the events few people believe.
12. In Burma, Buddhists pursue Muslims. Thousands of Rohingas fleeing from cruel persecutors, fleeing to Malaysia, Indonesia, Thailand.
13. Serious threats, discrimination and violence against LGBT people occur in Uganda.
14. Increasingly, Hindu nationalists in India are directing their aggression towards the Muslim minority.
15. In Bangladesh, child labor is widely practiced. Children sew clothes, including for Great Britain (Mr. Hamad is just her citizen). Girls who are 13 years old are working in factories producing clothing for British retailers. The working day lasts 11 hours. The working conditions there are terrible.
What explains Hamad's "shameful silence" about these mass killings, abuses, injustices and horrible human suffering? Comrade Greenwald concludes: "absolute silence" by Hamad means he fully approves of all these "disgusting actions". Perhaps, he is even an "apologist" of criminals, seeking to hide his own guilt.
But most likely, he is simply a propagandist, whose task lies in fixing "certain acts" committed by some regimes while completely and systematically ignoring other regimes. And he must believe that "some injustices" should be brighter in the West (for example, "the evil of Russia, China and Iran"), rather than those that are committed in the West and among its allies. Thus, the propagandist chooses "grades" of injustice, highlighting only those that are necessary, and ignoring those that are good in the dark.
Such an approach, Greenwald believes, shows us "a disgustingly beautiful example of ... hypocrisy." The journalist believes that types like Hamad are "deeply morally guilty" of their silence. Such silence is something terrible, entering into the "arsenal of world horrors".
Or maybe Mr. Hamad has actually already condemned all these terrible abuses, and readers simply cannot find his reports? Where did they go? And why is Greenwald asking such a ridiculous question? It turns out that Hamad and others like him constantly blame people like Greenwald (more precisely, those who "decided to focus on the bad deeds of their own governments and their allies") of refusing to condemn the "crimes of Russia". Not only that, even worse, different hamads hint that people like the intellectual Noam Chomsky "actively support" such "crimes".
Needless to say, Sam Charles Hamad's "highly selective moral indignation," as well as The Daily Beast, is not over.
The danger of propaganda is not so much about what she writes, but about what she is silent about. With such silence, Greenwald faces "literally every day."
Hard on the Russians, the West is silent about its problems. This kind of propaganda distracts attention "from our own crimes" ("we have everything ok, we just blew up the hospital in Afghanistan, our drones constantly kill innocent people, we arm Saudi murderers of Yemeni citizens, but look better over there: why would you do not talk more about Russia ??? "). And this is not to mention the shameful
stories
known tactics in the United States, starting with McCarthyism. Of course, the main thing is to kick Russia, and to do it "strongly enough and often enough." People doing this do not suspect what kind of moral monsters they look like.
Recall Glenn Greenwald (Glenn Greenwald) - a well-known journalist, a specialist in constitutional law, the author of four books, which became the best-sellers according to the New York Times. His latest book is called "Nowhere to Hide". She is dedicated to including the American control and the documents of Snowden. Before collaboration with tycoon P. Omidyar, Comrade Greenwald led a column in the British newspaper The Guardian. He has journalistic awards and prizes, including truthful coverage of the history of NSA surveillance of Snowden documents. Foreign Policy magazine called him one of the Top 100 World Thinkers in 2013. In 2014, the publicist, among other employees of The Guardian and The Washington Post, was awarded the Pulitzer Prize for publishing Snowden materials.
Observed and commented on Oleg Chuvakin
- especially for topwar.ru