During the press conference, Deputy Secretary of the Security Council of the Russian Federation, Mikhail Popov, said that Kiev continues to move steadily towards increasing tensions at the Russian border, relying on militarization and a forceful solution to problems within the country.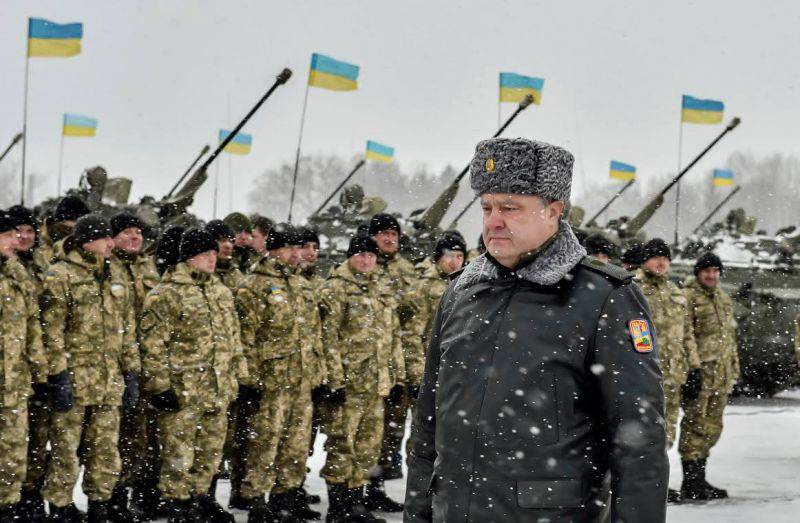 "Kiev is going with a confident course towards militarization, continues to make an undisguised bet on the forceful solution of the existing intra-state contradictions and on the escalation of tension directly on the borders of Russia," Popova said, RIA
"News"
.
In addition, the deputy secretary commented on the new military doctrine of Ukraine, signed in late September by the Ukrainian president, according to which the "current military threat" for Ukraine is the Russian Federation. In addition, the text notes that Russia is increasing its military power "in close proximity to the border of Ukraine, including the possibility of deploying tactical nuclear weapons.
weapons
on the territory of Crimea ".
In particular, Popov said that the document confirms the hypocrisy and inadequacy of the Ukrainian authorities.
"Official Kiev has firmly decided for itself that Russia is to blame for all the troubles of Ukraine today. This tale first became part of the public speeches of the country's leaders, media reports, and then it was believed to such an extent that oral folklore turned into strategic planning documents. Desire is granted for real, "he said.
According to the deputy secretary, the Ukrainian authorities call Russia an enemy, but continue to buy "oil, gas, electricity and diesel fuel from their own, as they call" military adversary ". At the same time, Popov stressed that Russia does not consider Ukraine an enemy, and the Ukrainian people "the people closest to us in spirit and blood."
"For a millennium we lived as one family, but today the Ukrainian government is trying to break family ties .... Obviously, Kiev is trying to cross out our centuries-old
historical
the past, rewrite the annals of a joint struggle with a common adversary, forget the years of creation, peace and prosperity, "he said.