The ex-president of France, Nicolas Sarkozy, who heads the Republicans party, made a regular portion of criticism of Francois Hollande. This time, Sarkozy criticized Hollande for refusing to sell helicopter carriers of the Mistral type to the Russian Federation. Recall, Hollande at the time said that he could not accept the transfer of warships to Russia in connection with the unfinished conflict in southeastern Ukraine and because of the sanctions applicable to Russia.
Ex-President Sarkozy, who spoke out not without irony, quotes
Russia Today
:
If you think that Mr. Putin will invade Donetsk with the help of the Mistrals, then you have a problem with the geography of Ukraine.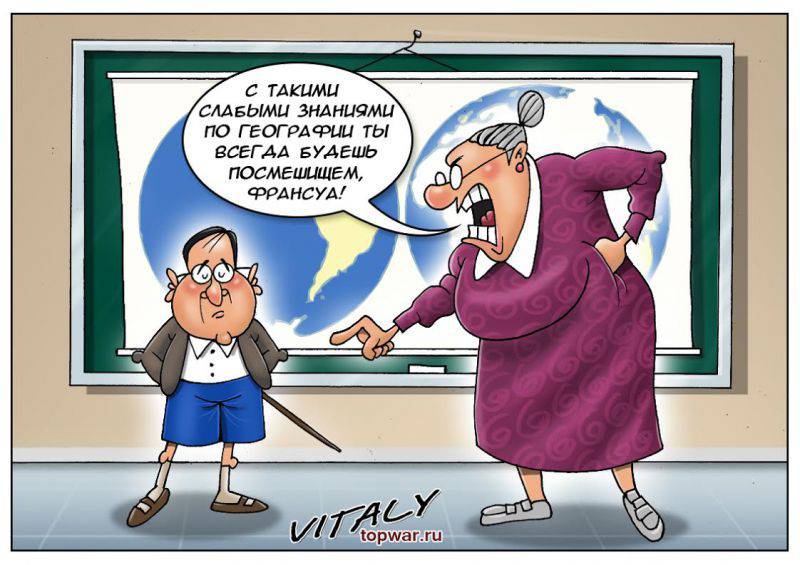 Recall that some time ago it was reported that Paris would sell the Egyptian Navy to the Russian-owned Mistrals, and Egypt, in turn, would order helicopters from the Russian Federation.
In addition, Sarkozy criticized the decision of the current French president on the closure of the program of development of nuclear energy. In particular, we are talking about the decision of Hollande to close the Fessenheim nuclear power plant, which is the oldest in France. According to Sarkozy, this decision can be traced to Hollande's desire to "wink" at certain forces. To which forces Sarkozy himself winked at the time, the ex-president of France did not spread.