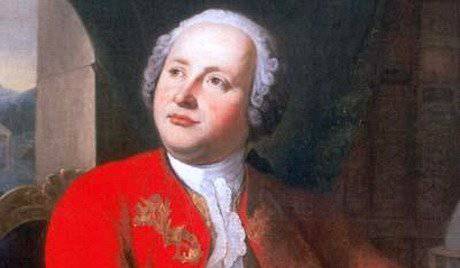 In debates about the role of the individual in
stories
many copies were broken. Some historians and philosophers say that technological development makes history, others attribute a special role to social processes, class warfare, economic development and, finally, Providence. No matter how challenging the role of the individual in the development of mankind, it is impossible to recognize the obvious merits of such outstanding people as Leonardo da Vinci, Newton, Einstein. By their very existence, such people have proved the greatness of man, his inexhaustible intellectual and creative potential, and most importantly, the ability of one person to become a symbol of his era, a locomotive of development, a pioneer and an idol of millions.
For Russia, such a pioneer and a symbol of the country's transformation into an enlightened state was M. V. Lomonosov. We remembered him not by chance, because on November 20 our country celebrates the 300 anniversary of the birth of its main scientific genius.
It is customary to think of Lomonosov as an inquisitive guy whose thirst for knowledge was so strong that he left the house on foot, following the fish transporter heading to Moscow, after which he became a universal scientist who invented for Russia possible at that time.
However, in the biography of Lomonosov there are quite a few very interesting little-known episodes that, for obvious reasons, did not indulge in wide publicity.
It turns out that during his studies in Germany, the young Lomonosov showed himself to be a squander, a brawler and a drunk who, among other things, had the reputation of being a real womanizer.
Schoolchildren, of course, will never be told that one day after a big drunk, Lomonosov awoke in the form of a Prussian soldier and realized with horror that he thundered into the recruits of the Prussian army. And only thanks to a desperate escape from the fortress with the overcoming of the defensive wall and the subsequent swimming through the moat he managed to escape from the chase. Once Lomonosov even perpetrated a drunken scuffle, for which he spent seven months.
We will disappoint or please the reader, who thought that we want to blacken Mikhail Vasilievich. Unfortunately, Lomonosov, like all classics, froze in his textbook majesty, and yet he was not only the greatest scientist, but also an original person, with his weaknesses and virtues, and just a very interesting person.
Comparing the unfavorable facts of Lomonosov's biography with the admiring memories of him by contemporaries and relatives, the conclusion suggests itself that he had an extremely extraordinary and controversial character that is characteristic of all geniuses. So Lomonosov was remembered by his niece Matryona Evseevna: "It happened so that it will be recorded and read out that she does not eat for a week, does not drink anything except for March (beer) with bread and butter." According to the testimony of friends and relatives, Lomonosov was extremely scattered, especially under old age. This feature also distinguishes many brilliant people. Sometimes during dinner, instead of a feather, which, according to its old habit, Mikhail Vasilievich liked to put it by the ear, put a dinner spoon in it, and also used his famous wig instead of napkins.
However, Lomonosov was not a typical scattered eccentric. Large, and even old in his old age, he was nevertheless sharp and strong and, despite his natural kindness and gaiety, was famous for his cool temper. Once, on the Vasilyevsky Island, three sailors took it into their head to rob him, but their attempt to carry out his plan led Mikhail Vasilyevich to such indignation that he put one of the unfortunate thugs on the spot unconscious, forced the second to flee, breaking his face, and the third robbed, stripped him to the linen, took home things.
By the end of his life, Lomonosov, as a scientist, gained worldwide recognition, but even at the zenith of fame, he did not change his habits, continuing to remain a simple Russian peasant. Casually dressed, in a blouse with an open collar and a simple dressing gown, he could both meet an important dignitary and drink a cold beer with his fellow countryman.