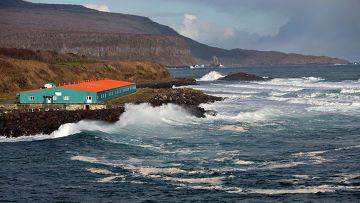 November 3 ex-Ambassador of Russia to Japan Alexander Panov (71) gave an interview to Jiji Tsushin. Commenting on the talks resumed in October at the level of deputy foreign ministers on the "northern territories" and other issues, he stressed that there is no point in continuing the talks if the parties only insist on their positions. In addition, Panov reacted doubtfully to the prospects associated with the visit of President Putin to Japan. If, under conditions of a stalled Russian-Japanese relationship, when there is no hope for a result, the visit will still take place, this, according to the former ambassador, will only worsen the relationship. The following are the main aspects of the interview.
- How do you perceive relations between Russia and Japan?
Alexander Panov: Many people think that now Russia and Japan have the worst relations in the entire post-Soviet period. The parties are confronted on international issues. And in Ukraine and Syria. I can not understand why Japan criticizes Russia for air strikes in Syria.
- Negotiations on the conclusion of a peace treaty at the level of deputy foreign ministers resumed.
- The parties only expressed their positions. They did not try to find solutions and compromises, as well as to draw up a plan of action. To negotiate a peace treaty, friendly and good neighborly relations are necessary. For now, Japan will take anti-Russian measures (sanctions and so on) negotiations are unreal. Negotiations are held when both sides have a desire to find ways of settlement, but neither Russia nor Japan has such a desire. This is not a negotiation. It makes no sense to hold talks in order for the parties to once again express their complaints.
- Is the "hikivake" option that President Putin spoke about?
- The USSR has already made a compromise, having agreed to return the two islands (Soviet-Japanese declaration 1956 of the year). Japan should be pleased with this. In 2001, the president proposed to conduct negotiations in accordance with this declaration, but Japan refused. Japan is not set to discuss real options and compromise. Therefore, Russia believes that the problem has been solved.

- What does Russia hope for in terms of President Putin's visit to Japan?
- Preparations for the visit was not conducted. It is clear that this year the Russian leader will not go to Japan. There are no agreements for signing. The parties will only talk about things that are unpleasant for each other. This will only worsen Russian-Japanese relations. In this situation, there will be no results. As long as Japan does not change its position on sanctions and the territorial problem, Russia will not be able to fully cooperate with this country.
Alexander Panov was born in Moscow in the year 1944. In 1968, he began working at the Foreign Ministry. He is a specialist in Japan. He worked as ambassador to South Korea, as well as the deputy foreign minister. From 1996 to 2003, he served as ambassador to Japan for a year. He was also ambassador to Norway, after which from 2006 to 2010 he worked as rector of the Diplomatic Academy of the Ministry of Foreign Affairs of Russia for a year. He is currently a professor at MGIMO.