Next year, the US aircraft carriers and the ships accompanying them will not be able to reside permanently in the Middle East and East Asia, reports
Look
with reference to the Vice-Admiral of the US Navy, John Aquilino.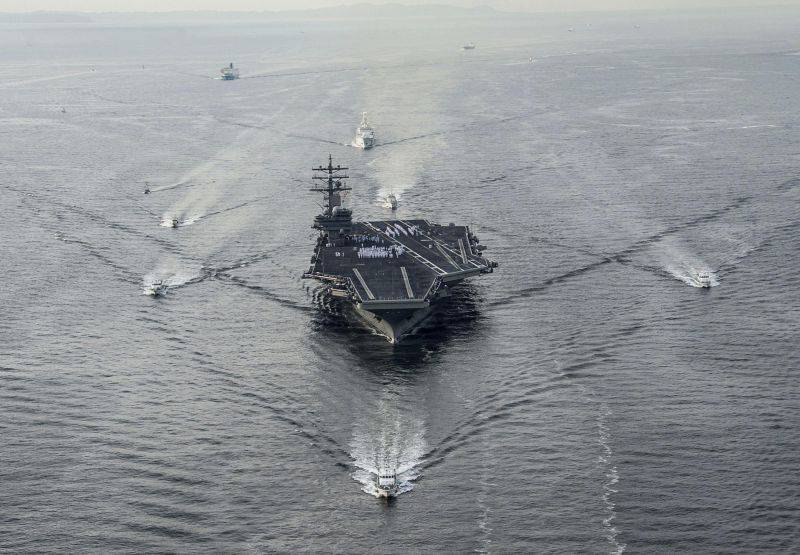 The representative of the command of the Navy did not indicate specific dates when one should expect the absence of aircraft carriers in the indicated regions, and did not specify how long such periods would last.
According to the publication Hill, "a similar official recognition of the US Navy was made for the first time."
«
Over the years 70, American presidents in times of crisis asked: "Where are the aircraft carriers now?". The next president may hear silence in response. "
- said the assistant head of the Pentagon, Sean Stackley.
The Navy claims that such a decision was made due to a lack of aircraft carriers - "at least one more is needed, but it should be expected no earlier than 2021 of the year. In addition, of the available 10, only half is available for deployment, "said the admiral.
He explained that for the constant presence of an aircraft carrier in any of the regions "three ships are necessary: ​​one returns home, the second replaces it, and the third is in a state of readiness."
"A reduction in funding and campaigns in Iraq and Afghanistan has also affected," the newspaper notes.