American newspaper
The Wall Street Journal
It comes out with a material in which it is argued that the American security and civilian government departments have to literally fight day and night from hacker attacks emanating from Iranian territory. The material of the American journalists states that Iranian hackers are trying to get access to e-mail of the staff of the US administration involved in coordinating the closure of Iran's nuclear program.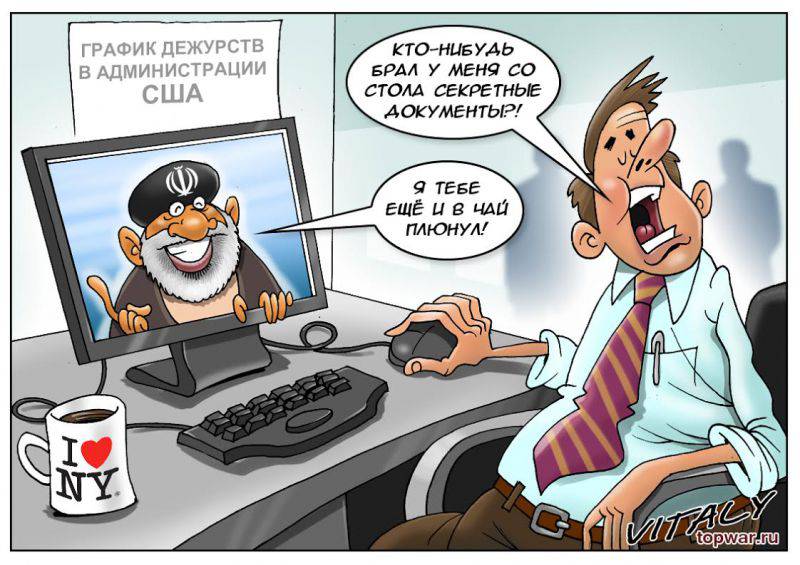 The Wall Street Journal
connects the increasing number of cyber attacks with the detention in Iran of the American businessman Siamak Namazi, who has Iranian roots. American journalists say that a man by the name of Namazi, "made efforts to strengthen trade and diplomatic relations between Washington and Tehran." Iranian law enforcement officers warned an entrepreneur who resides in the UAE that he did not intervene in the affairs of Iran's strategic companies and was engaged in "strengthening ties" not unilaterally, but in coordination with Iran. After warning, Namazi was released.
After that, the United States decided to announce the activation of Iranian hackers. At the same time, the United States still denies that the virus, created in 2012 in the secret cyber-labs of the US intelligence services, led to an explosion at one of Iran's nuclear facilities in January, 2013, and that was then not without American hackers.