Every self-respecting adept of liberalism knows that Russia will never reach democratic heights, at the level of which live the most prosperous, the most successful, the most humane and the most free states of the world. At the same time, the way to implement at least an attempt to reach out to democratic prosperity for Russia has long been determined, but the Russians, you know, will not begin to act at all, continuing to be in eternal darkness cast by the dentate shadow of the Kremlin wall ...
That is because bad luck - the truth is not acting. Jumping - for the most part, not jumping, from a "non-ecological" nuclear
weapons
we do not refuse, we don't take the army behind the Ural range, we don't give away the Crimea to the freedom-loving and free Ukraine, we don't support terrorists. In general, we are a wilderness wilderness and yet that ... But after all, with just one eye we can afford to take a look at how a truly democratic society lives of people who have been trying to tell us about their friendly initiatives for so many decades. We can afford to define the general line along which we must strive for democratic victories! - Let's try.
The first unreachable star of democracy is Saudi Arabia. Democracy in this country begins with the fact that the testimony of female witnesses in the courts are two times less powerful than the testimony of male witnesses. This is the law! If a woman is going to prove something in relation to a man, then the chances are a little less than none ... Saudi Arabian women are so free that they can marry at any age as soon as the father decides that he has found a suitable groom for his daughter.
A minor proportion of court hearings on the criminal article "Rape" in Saudi Arabia ends with a decision in favor of a woman. In all other cases, righteousness is recognized for a man due to the fact that the court defines a woman as a person who provoked rape, as you see, she was not strictly educated or properly dressed (she was not all in black - with full closure of her face and all without exception body parts).
Saudi Arabia is so democratic that it is the only country in the world where women are forbidden to drive a car. The king promised Saudi women great mercy - to give the right to vote. But the trouble is, firstly, with the elections in Saudi Arabia, to put it mildly, hard, and secondly, a law-abiding woman cannot appear in a public place without a man, and the man's voice is considered "more expensive" than a woman's voice, and "electoral commissions" "You have to break your head, making" democratic "calculations of the votes cast. Women not older than 45, in principle, may appear alone in a particular public place, but for this they will have to get permission from the husband or father (if neither one nor the other has it, the elder of the clan). The permit is somewhat like a driver's license ...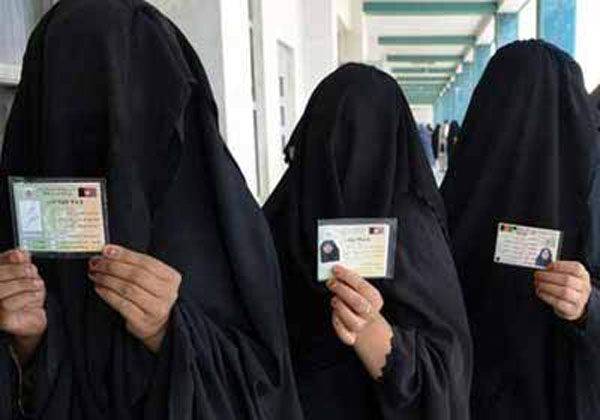 If a woman has survived in this stronghold of Middle Eastern democracy to 45, then she can afford to go out alone without such a permit.
20% of women in Saudi Arabia are illiterate.
Well, the apogee of democracy:
The Supreme Mufti of Saudi Arabia, Sheikh Abdul Aziz Ali, just a month ago allowed cannibalism. Aziz Ali is broadcasting:
If a man is deadly hungry and does not find food at home, he can cut off a fragment of his wife's body and eat it. A woman should treat this decision with devotion and humility, as she is one with her husband.
Even more democratic Saudis to representatives of other beliefs. So democratic that any buildings or attributes of a cult are prohibited. If a Saud is suddenly discovered, at some point the Christian cross or the Bible somehow ended up in his home, then he faces just a little - the death penalty ...
Oh, yes ... I almost forgot ... Really free in Saudi Arabia, the opposition feel. It is so free that if a person is declared to be involved in the activities of the opposition to the monarch, he is simply beheaded ... Therefore, when asked about the participation in the municipal elections of the opposition in Riyadh, they answer: "Shta? .."
It is clear that such genuine democracy by Russia is unattainable by definition. Perhaps try to touch some more simple of democratic dishes. For example, to another light of Middle Eastern freedom - Qatar. Compared to the CA, there is just a rampant democracy. For blasphemy, they will not cut off the head, but just be stoned ... In Qatar, the most humane
slave owners
employers. A person who is not a citizen of Qatar (and there are about 80% in Qatar) is not eligible to change his job. If an employee tries to make an attempt, then he may not dream of working for another "owner", since the information will immediately spread throughout the tiny country. For citizens (more precisely, subjects) of Qatar there are no such restrictions officially, but unofficially, as they say, come and try.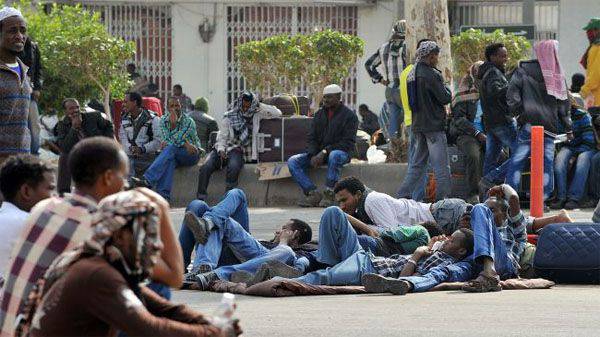 So, maybe, non-Katars take and receive the citizenship of Doha? There is no easier ... One can count on citizenship in one single case: you must be born in a family of subjects of Qatar. For nefig ...
Maybe take as a basis the democratic experience of a country from another continent. For example, Denmark. It is also an option. This is so democratic a country that here in one of the local municipalities (Kokkedal) a decision was taken to ban the Christmas tree, as it can infringe the rights of non-Christians. And local deputies decided to ban the forest beauty, and their example was immediately followed in other European countries. As an example, Belgium, where the municipal authorities decided that decorating a Christmas tree was not only haraam, but also expensive ... That's a good job! How to take care of the city's economy! Well, let it be that they immediately allocated 8 thousands of euros for the purchase of prayer mats from the local mosque ... And why are the citizens there dissatisfied?
But Danish democracy is still necessary to use as a basis. Well, perhaps without it, modern children could see that a living lion is inside, with the direct participation in the process of gutting an animal? Could you contemplate how a giraffe that a zoo doesn't need is chopped into pieces? You must admit that these holy people of Denmark are taking care of the younger generation, not like you and me ...
And touching on the theme of striving for democratic excellence, by definition, one cannot overlook the main democratic wizard of the modern world - the United States of America. In this country, freedom is everywhere. In the US, you can freely be shot if you are a black 11-year-old boy, carrying a toy gun in his hand, who decided to play catch-up with the police.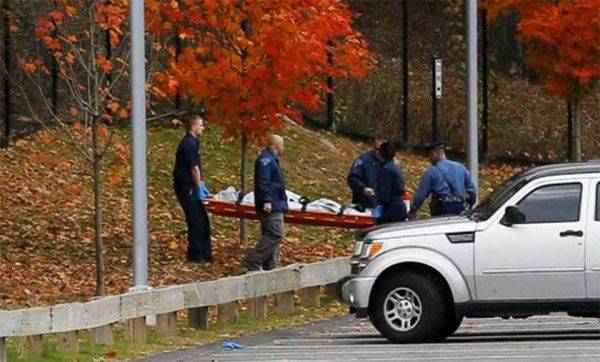 In the US, you can freely defend your country, for example, as a military instructor of the "moderate Syrian opposition", whose representatives moderately cut off the heads of the same American citizens. If you are American, you can freely bomb hospitals in Kunduz and construction equipment in Syria, you can shoot Iraqi merchants in the market from a helicopter and urinate on their bodies or on beds of Latvian Ventspils. You can freely visit the polling station to elect a president who will be chosen by the electors without you. You can even become president. A trifle is needed for this: your last name is Clinton or Bush, you have extra 200 million dollars for an election campaign ... Of course, you can visit the polling station if you are not an Indian from New Mexico, Arizona or California. If you are Native American, then local authorities will take care of you, not allowing you to vote, because state laws state that local Indians are under the care of the federal government. And those who are under guardianship themselves have no right to vote ...
If you are an Indian living in the United States, then no court will recognize the legal force you have entered into a trade transaction. Any transactions should be carried out only in coordination with the Office of Indian Affairs, in which the majority - not the Indians.
If you are an American from Illinois, and the police came to you to check the documents on the street, then they have a good reason to arrest you if you have documents, but no money. In the same Illinois before leaving the car outside the village, you must report your plans to the police station, calling the data about yourself and the car.
And the apogee of democracy - here it is! If you are an American from the town of Clawson (Michigan), and your occupation is farming, then local authorities democratically allow you to sleep with pigs and sheep.
No, such a democracy for us, dense and uninformed, is still an impossible dream ... Definitely ...