The former president of Georgia, currently occupying the post of head of the Odessa Regional State Administration, once again made it clear to Mikhail Saakashvili that he is a bit cramped as a regional official. In an interview with the American edition
Political
Saakashvili said that he was interested in work aimed at big changes and major reforms in a country that "suffocated by corruption". At the same time, Saakashvili, answering a journalist's question, said that the premier work in Ukraine is not the job he dreams of, but added something Napoleonic:
I want to carry the banner of reform in Ukraine.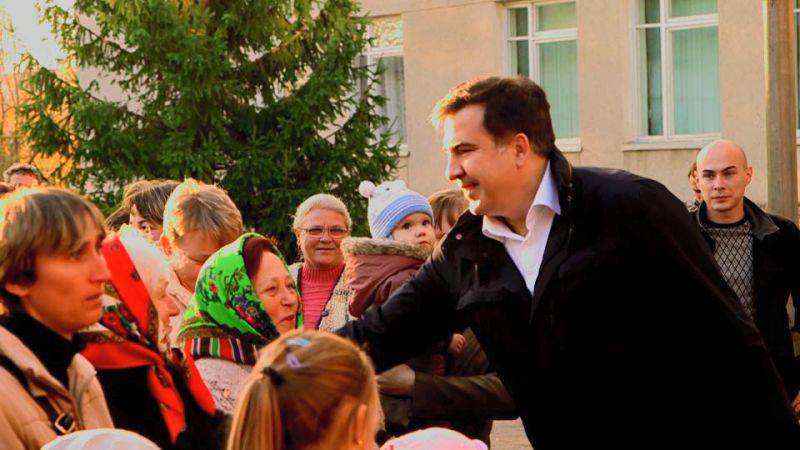 After that, Mikhail Saakashvili once again lashed out at Yatsenyuk's cabinet, making it clear who he is considered to be the main brake on reforms in Ukraine. Saakashvili criticized the work of the customs service, adding that he carried out reforms of the Odessa customs (apparently, the governor in Ukraine can reform these or other government agencies, and Poroshenko still insists that Ukraine is a unitary state ...) lead to positive anti-corruption results.
The banner of the "reforms" over Georgia, as a result of which the country ceased to exist as a whole, Saakashvili already carried by ... And although the integrity of Ukraine ceased to exist even before Saakashvili's invitation, the former president of Georgia still has the ground for further work in this direction ...