US Assistant Secretary of State Victoria Nuland said that Russia is deploying artillery in two Syrian provinces. We are talking about the provinces of Hama and Homs. Nuland made her statements speaking in Congress.
RIA News
leads a fragment of the statement "grandmother of Ukrainian Maidan":
Russia decided to deploy ground artillery, and this worsens the situation in the provinces of Hama and Homs.
Victoria Nuland, of course, was too lazy to present any evidence.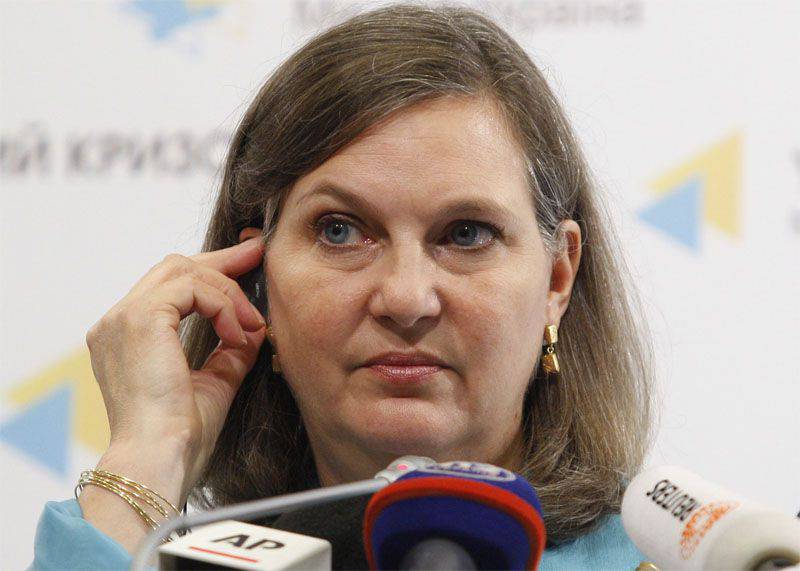 But Nuland was not too lazy to make another unproven statement, once again characterizing US foreign policy as a combination of frequent stuffing and outright fakes, which are attempts to satisfy US interests. Nuland stated that the blows
aviation
VKS of the Russian Federation in Syria, 120 thousand people became refugees. Before that, of course, there were no refugees, and as soon as the Russian planes were in Syria, so the people ran ...
Nuland:
In Syria, during the month that the Russians were operating there, the UN reported at least 120 thousands of Syrians who became internally displaced as a result of regime attacks, which are assisted by Russian air strikes. Fifty-two thousand people were internally displaced only in the northern part of the province of Hama and the southern part of the province of Idlib. (...) Moscow declares that its air strikes are directed at IS, but the vast majority of air strikes are directed at the provinces where the Assad regime has lost territory - Hama, Homs, Aleppo and Idlib.
The State Department has previously reported that up to 90% of the air strikes of the Russian Aerospace Forces in Syria are aimed at "moderate Syrian opposition" - apparently, the very one that "moderately" cuts off the captives' heads and "moderately" puts women and children in metal cells.