A Chinese submarine at the end of last month followed the American aircraft carrier Ronald Reagan off the coast of Japan, The Washington Free Beacon reported, citing well-informed sources at the Pentagon.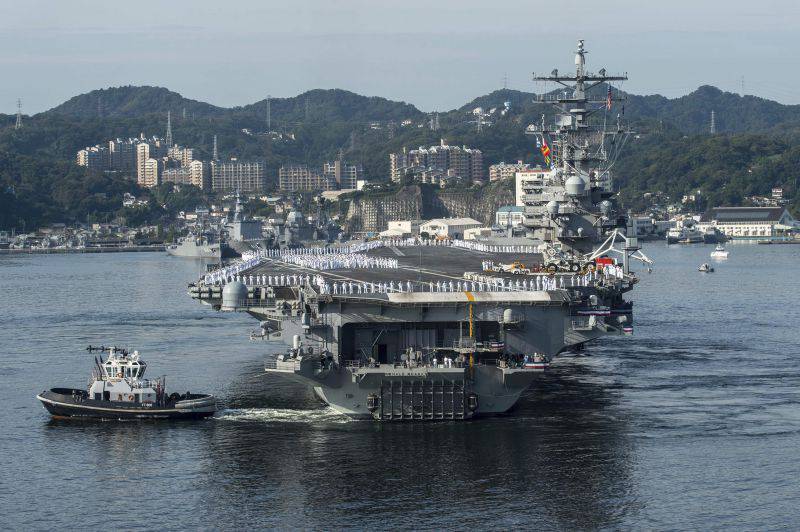 «
This is the first such rapprochement between an aircraft carrier and a Chinese Navy submarine with 2006 of the year ",
- quotes the newspaper edition
Look
.
According to sources, "the submarine came very close to the aircraft carrier 24 of October, when it, leaving the port of Yokosuka, was moving around the southern tip of Japan.
And October 27 from the Reagan board raised the fighters "to intercept two Russian anti-submarine Tu-142 aircraft in the Sea of ​​Japan, which approached the ship by one nautical mile at a height of 150 meters," the interlocutors added.
The newspaper reminds that on the same day, October 27, the American ship Lassen "defiantly entered the 12-mile zone near one of the reefs in the Spratly archipelago in the South China Sea, where Beijing is building an artificial island with a full-scale runway" . To protest by the Chinese Foreign Ministry, the Pentagon stated that the passage of the destroyer near the islands of the archipelago "complies with international laws."