The Ministry of Defense of the DPR connects the increase in the number of shelling by the Armed Forces of Ukraine with an attempt by the Kiev authorities to thwart the withdrawal
weapons
from the contact line in order to discredit the republic on the eve of the meeting of the foreign ministers of the countries of the "Norman Four",
RIA News
.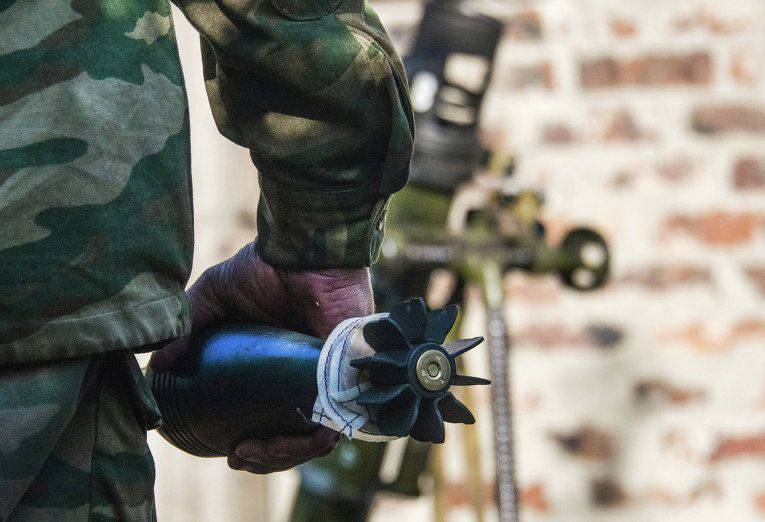 On Monday, the mayor's office of Donetsk reported an artillery bombardment of the Kuibyshevsky district of the city. In addition, eyewitnesses spoke about the night shelling of the village of N Spartak (Yasinovatsky district). According to residents, the Ukrainian military "shelled residential areas of the village from
tanks
, machine guns and machine guns from the settlement of Experienced and the tower of the Butovskaya mine. "
"The frequent shelling testifies that the Ukrainian leadership has withdrawn from the implementation of the Minsk agreements and does not control its armed forces. Also, these facts indicate a desire to disrupt the process of withdrawing mortars, which is planned in the near future. "
- said the representative of the Ministry of Defense of the DPR Edward Basurin.
"These provocative actions are aimed at accusing the DPR of disrupting the Minsk agreements and discrediting it in the eyes of the public," he said.
According to Basurin, on 5-6 in November in the republic, the withdrawal of mortars with a caliber of less than 120 mm is planned, but "everything will depend on the situation".
"We will look at the situation. Fifth or sixth - now the role will not play. We only determined for us that until November 10 we must take everything. I have already said that the security forces used artillery, plus we note the constant use of mortars with 120 caliber of millimeters. I hope that before the appointed date, the situation is normalizing and we will be able to withdraw weapons. The plans until the day of withdrawal in force. But the situation is changeable, and to assume that something else may be possible. "
- said the representative of the Ministry of Defense.