The newest launch system into space of conversion rockets "Satan" will be created in 2017 g, preliminary tests have already been passed, passes
RIA News
report of the Deputy General Director of the United Instrument Making Corporation (DIC) Sergey Sokolov.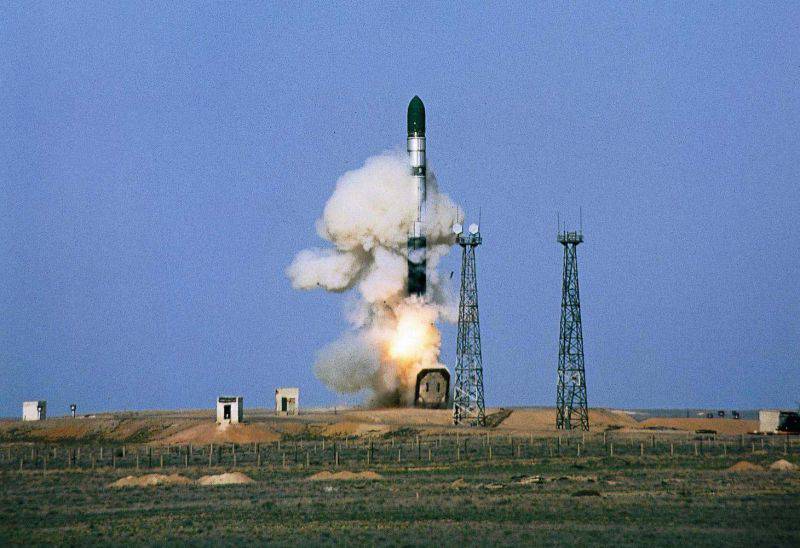 Works are carried out under the conversion program "Dnepr", the customer - the company "Kosmotras".
"Now we are creating the next generation of a system that is unified and can serve to launch not only PC-20B into space, but also other types of missiles that are being decommissioned. The new equipment for the launch site has already passed preliminary tests, it is planned to finish the works by 2017, "said the deputy head.
The system consists of 2-x parts placed on the launch pad and at the command post.
"The equipment carries out a remote check from the command point of the functioning of systems, rocket equipment, as well as equipment located at the starting position, with the subsequent transfer of the command to the launch," said Soklov.
"Over the years of the existence of conversion programs, a great deal of experience has been accumulated on the utilization of ICBMs by the launch method with simultaneous removal of more than 100 payloads into orbit. Successful launches of spacecraft help to maintain the leading position and image of Russia as a reliable partner in the launch services market, allow us to solve launch missile tasks using extra-budgetary funding, "the agency told the corporation.
An example of successful implementation of programs is the use of a heavy Voevod rocket (NATO SS-18 Satan classification) and a Rokot light rocket based on a PC-18 being decommissioned for launching satellites into orbit.