US President Barack Obama confirmed the information according to which the ground American contingent landed in northern Syria. Earlier this information was expressed by the head of the Pentagon Ashton Carter. The US president said that the representatives of the American special forces, sent to the north of Syria, will not be involved at the front line to fight the militants of the so-called "Islamic state". This Obama said in an interview
NBC
.
The host of the broadcast immediately asked how the earlier statements of the American president correlate, in which Obama declared that the "boot of the American soldier did not set foot on the Syrian land" with the order given to the special forces of the US Army? The American president left the direct answer, saying only something unintelligible about the fact that the American special forces had "carried out effective operations in Syrian territory before", and that "the current dispatch is only an expansion of the presence of US special forces in Syria."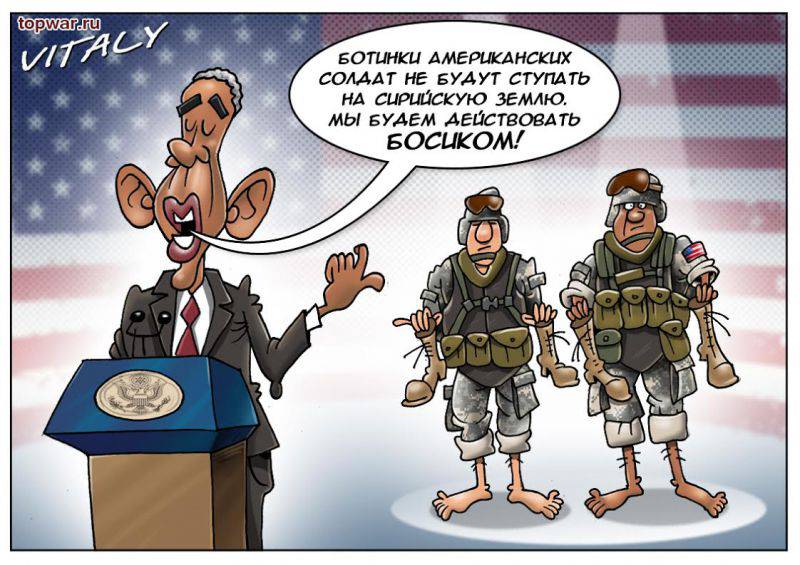 According to Obama, no more than 50 representatives of special units of the American army are sent to Syria, who will support "local forces in their opposition to the IS".
It's a pity that NBC journalists didn't ask Obama what kind of local forces American servicemen are going to help, and if these forces are Kurds, what about the statements of Turkish President Erdogan regarding the Turkish army to attack all those who support the Kurdish Workers Party ...