The deep-sea search and rescue apparatus "Bester-1" completed state tests and will soon begin service in the Russian Navy, reports
RIA News
message from the representative
fleet
Igor Dygalo.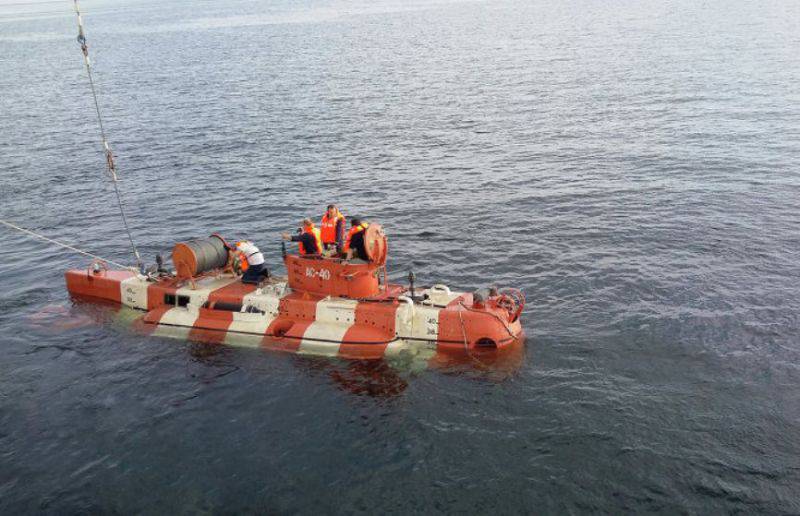 "During state tests with the help of Bester-1, an episode was successfully worked out on the rescue of submariners by transferring them from the compartment of the conditionally emergency submarine to the rescue barocomplex of the newest deep-water diving complex GVK-450. In the near future, "Bester-1" will be transferred to the Navy, "said Dygalo.
According to him, the Bester-1 deep-sea search and rescue device with a crew of six people can be used to assist submariners from the rescue ship Igor Belousov and from other rescue ships of the Navy after delivering it by air to any of the fleets. "
In addition to the crew, inside can accommodate 22 person. "Bester-1" has a new flow ventilation system, which allows decompression of rescued submariners to begin not after, but already in the process of ascent. This makes it possible to reduce the subsequent time spent by people in the pressure chambers during rescue operations, "the fleet representative said.
According to Dygalo, the main feature of Bester is "the latest machine control systems, the accuracy of its positioning and navigation at depth, the availability of a unified automated control system, more powerful propulsion and steering systems, a new guidance system, landing and fastening to an emergency submarine."
In addition, "the device has a new camera docking to the emergency exit from the submarine, through which it will be possible to evacuate people at a heel to 45 degrees," he added.