The head of the press service of the Western Military District, Oleg Kochetkov, told the media that more than 50 MANPADS "Verba" had entered service with the motorized rifle brigade ZVO.
TASS
cites a statement by Oleg Kochetkov:
Over the 50 sets of man-portable man-portable air defense systems the Verba entered service with a motorized rifle brigade of the Western Military District, located in the Leningrad Region. The complex is designed to defeat low-flying targets on oncoming and follow-up courses. A key feature of the Verba MANPADS is the ability to hit low-emitting targets, such as cruise missiles and unmanned aerial vehicles, under the influence of false heat interference at altitudes from 10 to 4,5 thousand meters and at distances from 500 to 6,5 thousand meters.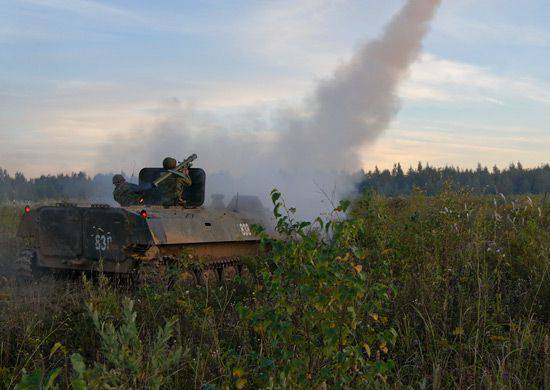 The ACS for the units armed with the Verba MANPADS allows detecting airborne targets, determining their speed, height and direction of flight. After that, the distribution of the detected targets occurs, taking into account their location between the anti-aircraft gunners. In this regard, incidents involving the human factor, including the possibility of attacking a friendly air object, are almost completely excluded in the work of the anti-aircraft unit. Increases the overall effectiveness of anti-aircraft gunners.
According to the head of the press service of the ZVO, 10 anti-aircraft missile systems "Strela-10MN" have been received in the motorized rifle brigade of the Leningrad Region earlier. This is a modernized version of the Soviet Strela-10M air defense missile system, which was put into service in the distant 1979 year. The upgraded Strela-10МН complexes are capable of destroying aerial targets at altitudes from 25 m to 5 km.