On the one hand, Serbia is negotiating with Moscow about buying a new
weapons
and, on the other hand, its army is preparing to take part in NATO exercises. The Serbian government is balancing between Russia and NATO, but it will soon have to make a choice, Sputnik International writes.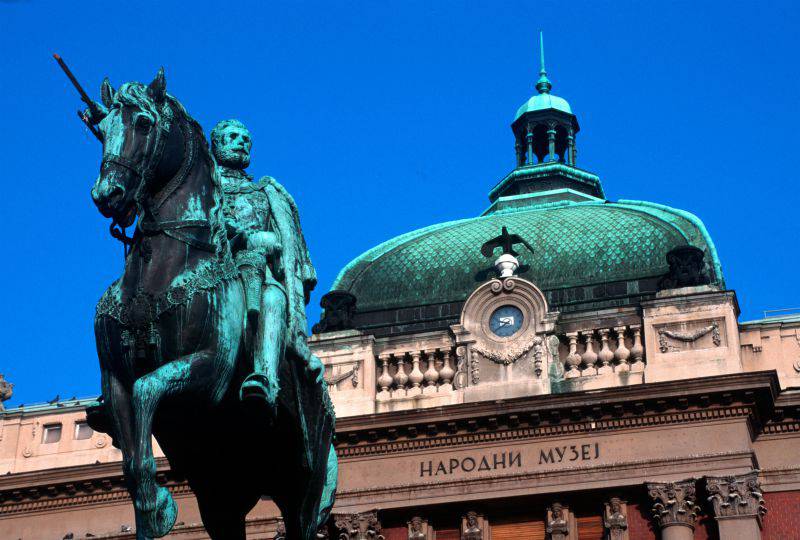 According to Belgrade expert Zoran Drazisik, "military ties with Russia will not jeopardize the European perspective of Serbia, but it will not be able to build a long-term policy balancing between Moscow and the EU."
"Serbia is not a member of the European Union at the moment and is trying to sit on two chairs at the same time. I don't think it will be possible in the long run. "
- quotes an expert
RIA News
.
"Soon we will find ourselves in a situation where we will need to clearly choose one of the parties," added Drazisik.
With the statement that Serbia should not be afraid of worsening with the EU, the Center for Euro-Atlantic Studies in Belgrade did not agree. His experts urged the president not to sign with Moscow any "economic agreements with Moscow that could violate anti-Russian sanctions."
The agency recalls that the military neutrality doctrine of Belgrade has been accepted at 2007, and at the moment the government sees no reason for changing it. According to the head of the Ministry of Defense of the country Bratislava Hasek, "the Serbian army is trying to conduct a balanced policy of military and international cooperation."