First Deputy Secretary of State Anthony Blinken said during talks with Georgian Foreign Minister Georgy Kvirikashvili that Washington supports a peaceful settlement of the Georgian conflict and calls on the Russian Federation to fulfill its obligations to 2008 of the year.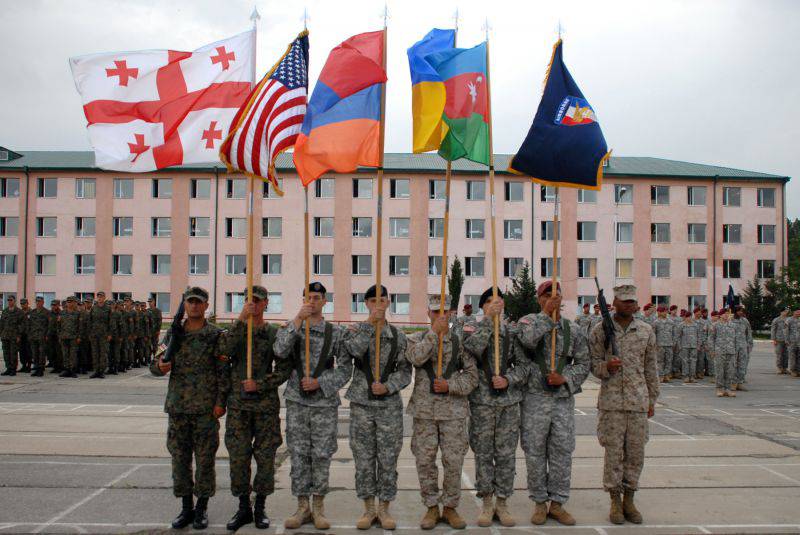 "We continue to urge Russia to fulfill its obligations in accordance with the cease-fire agreement, including the withdrawal of all forces to pre-conflict positions and the unhindered admission of humanitarian aid. We welcome Georgia's restrained reaction to provocations on the administrative border and attempts to establish contact with the residents of the occupied territories. We also encourage and fully support reconciliation efforts, which should lead to a peaceful and just resolution of the conflict, "RIA
"News"
.
"Occupied territories" in Washington consider South Ossetia and Abkhazia, which declared independence after the invasion of the Georgian army and the operation of the Russian armed forces to force Georgia to peace in 2008 year.
In addition, Blinken noted that the US supports Georgia's potential accession to NATO.
"We support the commitment given in Bucharest that Georgia will become a member of NATO, and we continue to firmly support its hopes in this direction," he emphasized.
In 2008, a NATO summit was held in Bucharest, during which commitments were made to admit Georgia and Ukraine to the North Atlantic Alliance without specifying specific dates.
Blinken did not comment on the possible membership of Ukraine. Earlier, Elizabeth Trudeau, the representative of the US State Department, left the answer to a similar question.
"The consensus alliance invites new members when they are ready and able to contribute to the security of the North Atlantic region. Any decision on NATO membership is taken by Ukraine and the members of the alliance, and I will not speculate about the country's readiness before it makes a formal application, "she said during a press conference.