North Korean leader Kim Jong-un personally watched the exercises of the air defense forces with the testing of modernized missiles, reports
RIA News
message tstak.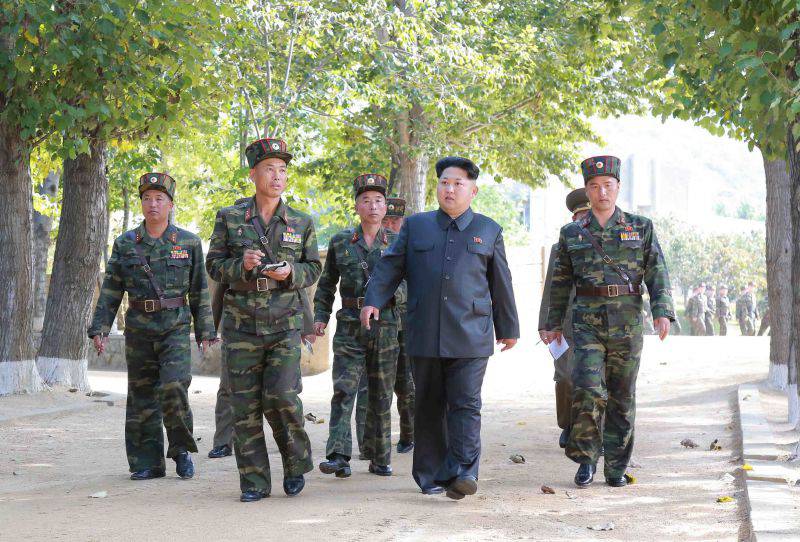 "The exercises were aimed at checking the technological readiness of modernized anti-aircraft missiles and the ability of air defense units on the eastern front to fight in real conditions of war," the agency reported.
"Tests were necessary to find ways to create a new type of anti-aircraft missiles, which should make a turning point in the combat readiness of the air defense forces," writes TsTAK.
The date of the exercise is not reported.
In turn, the South Korean agency Renhap commented on this event as follows: "The current exercises of the air defense forces in the DPRK were Pyongyang's response to the development of an 4D operational plan in South Korea, which would detect North Korean missiles, disrupt their control, destroy and protect against a missile attack, then with the use of nuclear, chemical or bacteriological warheads. "
This project was recently approved by the US and South Korean defense ministers.
South Korean expert Yang Jin said in an interview with the agency that the exercises may have passed before the approval of the 4D plan, "however, the announcement of them in the North Korean press appeared immediately after the joint statement by Carter and Han Min Gu."
"In general, a tactical desire to respond to the interaction of the Republic of Korea and the USA is visible," the expert said.