The representative of the Syrian army, Brigadier General Ali Mayhub, said during a briefing about the destruction of dozens of militants in the Syrian provinces of Hama and Homs.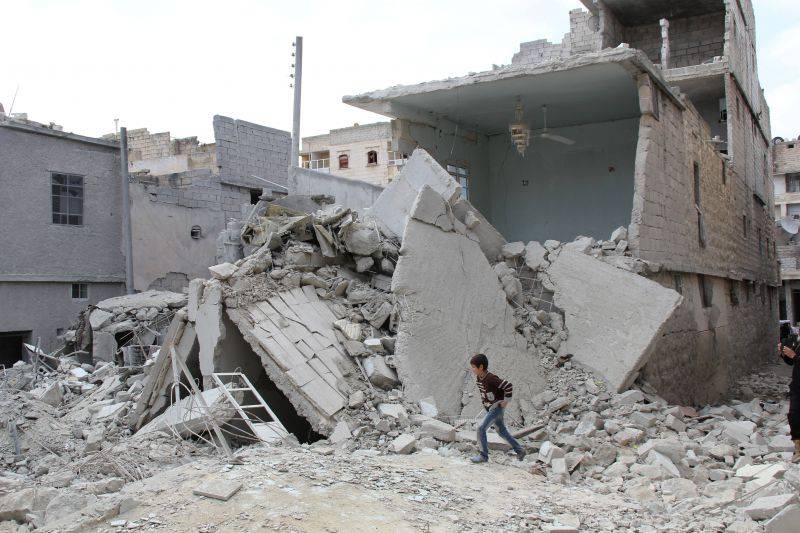 "Our troops inflicted powerful blows on detachments of terrorists in the area north of Homs", - quotes him as RIA
"News"
.
Maykhub noted that some 40 militants had been destroyed in the area of ​​the Palmyra-Beirut and Al-Ful-Malatia routes.
"Dozens of militants were destroyed in the battles for the settlements of Ruhum, Umm Sharshuh, for the southern suburbs of Al-Rastan, El-Ganto, and Tell-Bisy," he said.
In addition, in the northern region of the province of Hama, the Syrian military repulsed an attack by militants who were making their way to the Achan region of Tel Sukeik.
The Al-Watan newspaper also reported that Syrian troops have managed to establish control over the Salmiya-Atraiya-Hanasir highway, which is used to supply the northern Syrian capital, Aleppo. Also Syrian
aviation
continues to attack the positions of militants in the province of the same name.
"Syrian aviation destroyed terrorist ammunition depots near the villages of Deir Hafr, al-Maduniya, Umm Arkila. Fortified command posts in al-Amiriyah, Ramus, Karam Maysar were destroyed, "said Maykhub.