In the Mediterranean, the next scheduled rotation of large landing ships (BDK), which are part of the permanent compound of the Russian Navy in the area, took place.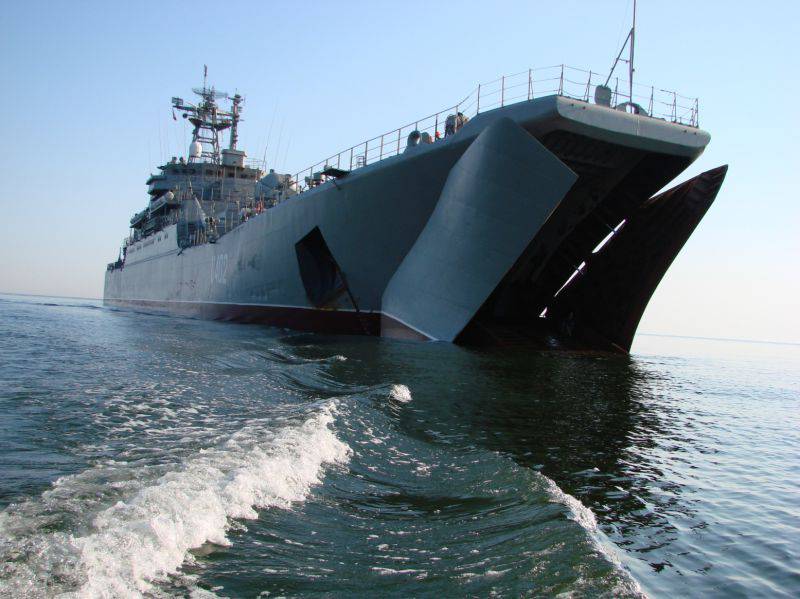 "On Saturday, through the Black Sea Straits, heading to the Black Sea, proceeded to the Korolev BDK
fleet
and "Alexander Otrakovsky of the Northern Fleet", - quotes a source familiar with the situation,
"Military Industrial Courier"
.
The BDK, which are part of the permanent operational connection of the Russian Navy in the Mediterranean, regularly replenish reserves in the Black Sea ports, in particular, in Novorossiysk.
Earlier, foreign media published reports that Russian BDK were taking part in an operation called "Syrian Express" by them, the main purpose of which was to deliver ammunition to Syrian government troops fighting with a number of armed groups, including the Islamic State.
After the start of the operation of the Russian Aerospace Force of the Russian Federation in Syria, the number of Russian ships delivering cargo to this country increased.
"October 30 through the Black Sea straits in the direction of the Black Sea proceeded a large ice-class transport vessel Yauza of the Northern Fleet, a day later the Alexander Tkachenko container ship proceeded in the opposite direction," the source said.