The representative of the US Land Forces Command in Europe, Donald Rennes, announced that from November 23, the US military began training six battalions of the Ukrainian armed forces under the Fearless Guardian program. It is noted that this is the second stage of military training, during which attention will be paid to the development of the training center and its personnel. Ukrainian Information Agency
UNIAN
cites a statement by a US military official:
In addition to the training of the aforementioned six battalions, we will work with the Ukrainian Ministry of Defense on the development of the institutional level, as well as the training center and personnel.
According to Rennes, the training of servicemen of the Armed Forces of Ukraine will be engaged around 300 US military instructors. At the initial stage, the training will be carried out by a group of representatives of the American army, whose contingent is based in Italian Vicenza. We are talking about the 173-th Airborne Brigade of the US Army.
Donald Rennes said that the purpose of training the Ukrainian military is "improving the professionalism of Ukrainian soldiers and the simultaneous contribution to the military reform of the Ukrainian state."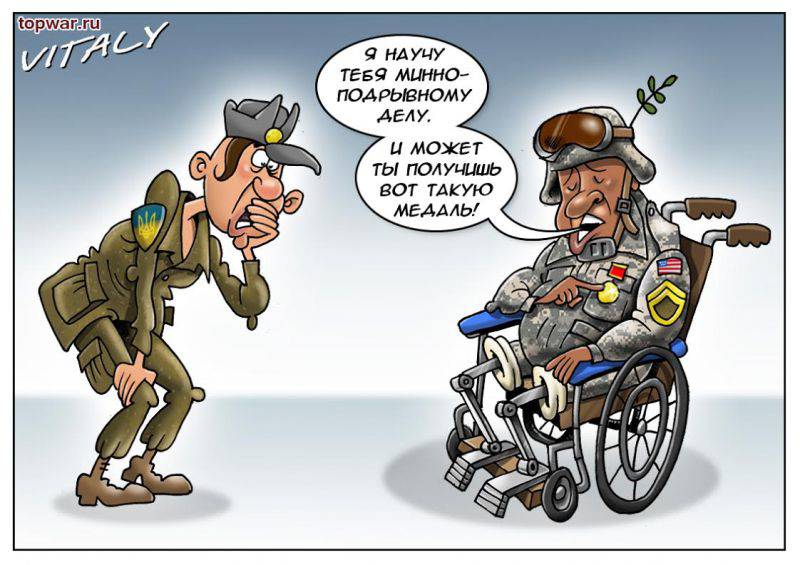 Recall that the US military continues to train representatives of the so-called National Guard of Ukraine at the Yavoriv training ground in the Lviv region. And, apparently, the American troops are not going to leave the territory of Ukraine, although the withdrawal of a foreign contingent from the Ukrainian territory is one of the points of the Minsk agreements. For some reason, Mr. Poroshenko constantly forgets about the implementation of this item ...