Alexander Smirnov, Deputy General Director for Flight Operations of Kogalymavia Airlines, during a press conference announced that the company eliminated technical malfunction versions and pilot errors during the flight of Airbus A321 following the flight Sharm-al-Sheikh to St. Petersburg. Alexander Smirnov reports that during the crash the plane had an "uncontrolled flight". At this time, the plane literally crumbled into parts.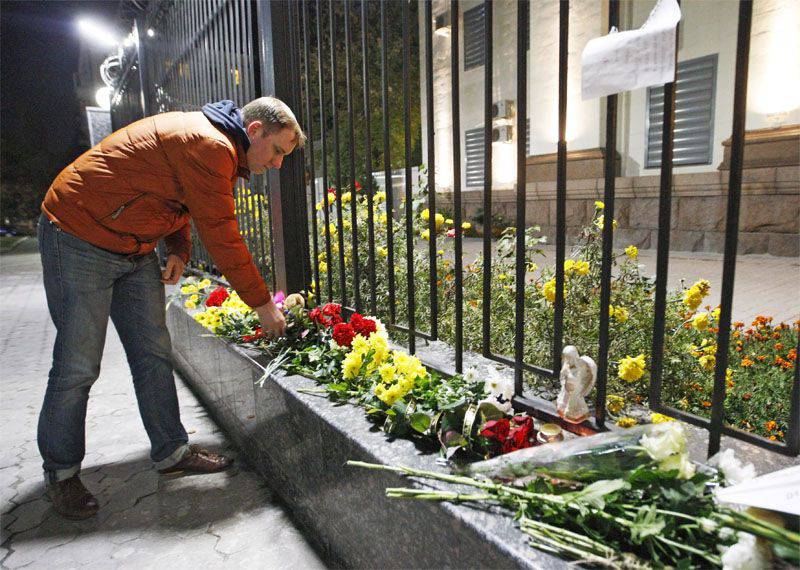 According to the representative of the airline, the only reason for such behavior of the aircraft, in which the pilots did not even have time to give a distress signal, may be a "mechanical effect". Alexander Smirnov:
There is no such combination of system failures that could cause the plane to collapse in the air. Before the crash the liner had an uncontrolled flight. The only explainable cause may be a mechanical impact on the aircraft.
The official representative of the airline believes that at the time of the beginning of the fall of the airliner, the crew of the aircraft "completely lost performance." At the same time, Kogalymavia reports that the aircraft of their company now fly around the Sinai Peninsula on the way to Turkey and back.
Recall that the victims of the wreck of the board, en route from Sharm al-Sheikh - St. Petersburg were 224 man. At the crash site found "black boxes", which are in satisfactory condition. In the near future will begin their decoding.