The representative of the press service of the main defense department of the country, captain 1st rank Igor Dygalo reports that a transfer is scheduled for November 5 of this year
the fleet
a new diesel-electric submarine of project 636.3 Varshavyanka, bearing the name Krasnodar. On the page of the Ministry of Defense of the Russian Federation on Facebook is a statement by Igor Dygalo:
Krasnodar diesel-electric submarines is the fourth submarine in a series of six units, which is being built by Admiralty Shipyards for the submarine forces of the Black Sea Fleet.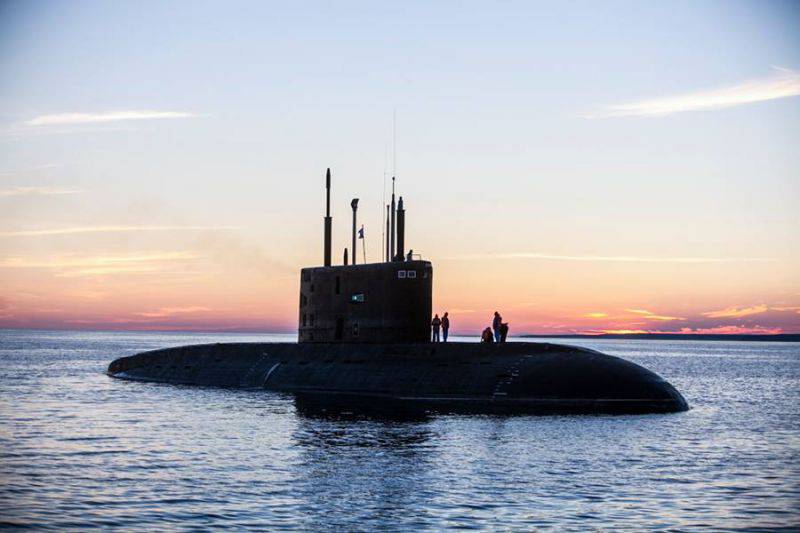 10 August 2015, the diesel-electric submarine went on sea trials, which, according to the Defense Ministry, have been successfully completed.
Earlier it was reported that the second submarine of the Rostov-on-Don project 636.3 was forced to interrupt the inter-fleet transition due to detected problems in the power supply system. After some time, the Ministry of Defense refuted a statement that technical defects were identified at the Rostov-on-Don diesel-electric submarines, and added that the submarine would be tested by weapons systems in the Northern Fleet by the end of the year.
Ministry of Defense of the Russian Federation:
As planned earlier, all 6 diesel-electric submarines of the 636.3 project will be built and transferred to the Russian Navy until the end of 2016, and after testing until the end of 2017, they will arrive at their permanent base in the Novorossiysk naval base, where the corresponding integrated infrastructure has been created for them. home base.

In 2014, in Novorossiysk, the headquarters of the Black Sea Fleet submarine connection was formed and functions, and the crews are trained at the Navy Training Center. In the active phase of construction at the Admiralty Shipyards there are two more submarines of the 636.3 project "Kolpino" and "Veliky Novgorod".