A spokesman for the US Department of Defense said that the structure of the US ground forces was "undergoing review."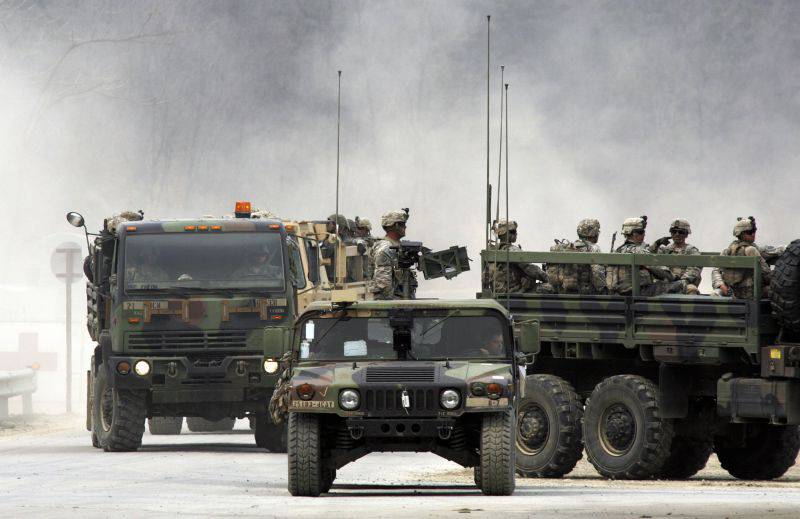 "The Army is reviewing the planned conversion (stationed in Alaska) of the fourth airborne brigade of the 25 Infantry Division into a battalion," the newspaper quoted her as saying
"Sight"
.
To date, the command has "taken steps to retain the fourth (airborne brigade) 25 (infantry division) so that it could take place in February 2016 of the year" another training course at the training center in Fort The shelf, located in the state of Louisiana, said the representative of the Pentagon.
It was planned that this brigade would be reorganized into a battalion by October of the next year, cutting personnel for approximately 2 630 people. However, this step was opposed by local authorities, as well as members of the Alaska congress, primarily Senator Dan Sullivan.
On Friday, US Secretary of Defense Ashton Carter arrived in Alaska, who had to comment several times on the idea of ​​reducing the number of troops on the basis of Elmendorf-Richardson. At the same time, he never said that these proposals are planned to be canceled, noting that the ground forces "chose priorities" and "strategically it is better to use this funding elsewhere."
According to Carter, "the army has to make difficult choices," since the US does not need an increased number of ground forces that were previously used in major operations in Afghanistan and Iraq. The minister stressed that the Arctic strategy is currently being worked out, in particular, the "operational requirements" dictated by it.
Earlier in the Pentagon, they said that by the 2017, in the United States ground forces, 40 would have reduced thousands of troops.